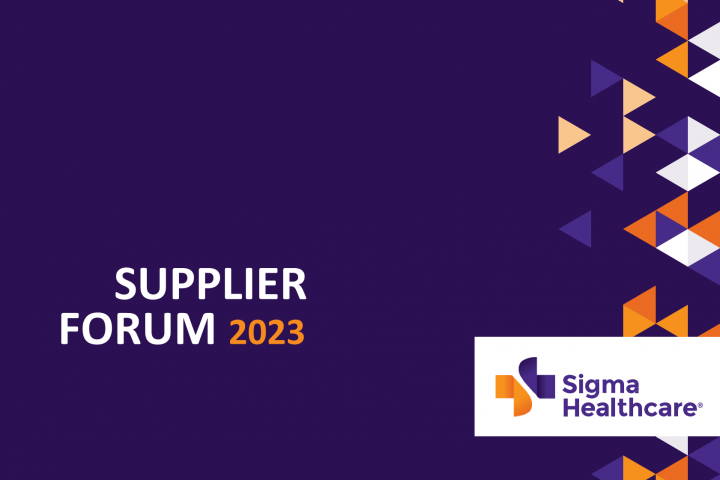 On Tuesday 3 October, Sigma Healthcare welcomed more than 200 supplier delegates to the 2023 Sigma Supplier Forum, held at the Glasshouse in Melbourne.  An annual event, this year's forum was an opportunity for Sigma to share with our suppliers our commitment to deliver on our strategy and thank suppliers for their ongoing support and partnership.
Vikesh Ramsunder, CEO, said the company's recent strong half–year results released in September, which showed 7.5 per cent revenue growth (like-for-like) and a 99 per cent delivery in full to customers in the year to date, was good progress in delivering better results for member brands.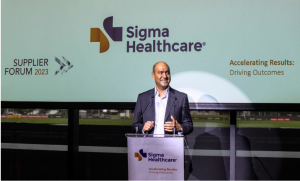 "This is an exciting time for Sigma. The recent investment we made in our world-class national distribution centre (DC) network shows we are ready to not only service the new Chemist Warehouse contract, which begins in July 2024, but most importantly also all our existing customers and new brand members in the coming years,'' he told the 2023 Sigma Supplier Forum. 
Aaron Ford, Chief Logistics Officer, told the Forum delegates "The processes and capability we've focused on and demonstrated over the past twelve months puts Sigma in a very strong position to absorb the additional volume for Chemist Warehouse in 2024 for the benefit of all Sigma customers."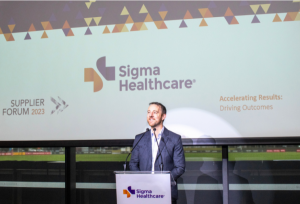 Sigma is proud to partner with suppliers to ensure we support the healthcare needs of Australian communities. We have simplified our business, which has already delivered 10 per cent productivity gains. From next year, we will begin to accelerate our roll out of private and exclusive label products, which will not only appeal to our price conscious customers, but also offer better margins for our pharmacies and Sigma. Sigma expects to generate improved margin growth for both Amcal and DDS stores, with a focus on our two key retail brands. 
Sue Price, Sigma's Head of Merchandise and Marketing, talked about Sigma's plans for private label expansion which is progressing well in our consumer led operating model that embraces data-driven decision-making.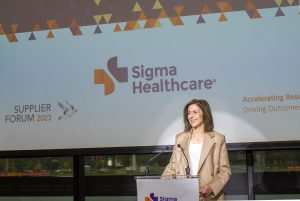 Kirsty Davis, Sigma's Chief Commercial Officer, was excited to share our new omnichannel and digital sales growth strategy, which is focused on supporting our branded stores as well as upcoming enhancements to Sigma Connect. Following the recent launch, we have already received positive feedback from both our Amcal and DDS franchise partners and consumers for our hyper-local eCommerce platforms.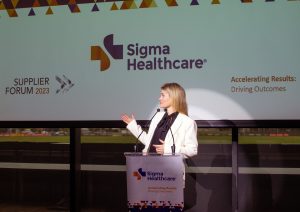 As a wholesaling business, our partnership with our suppliers is critical to ensure we service our customers in the best way possible. We thank all suppliers for their support.
Back