Frequently Asked Questions

How to Apply/Register your Interest
Head to our Careers Page and register for targeted job alerts that align with your skill set and career goals.
Click on:
• Saved Searches/Alerts
• Create New Job Alert
Input your details to be the first to hear about new opportunities with Sigma Healthcare.
New applicants will be asked to create an account using a valid email address and password, and these will be your login details moving forward. Once your account has been created, you can start applying for new roles!
You can access your profile at any stage to update your details and you will also have the option to delete your account if required.
Check the status of your Application
• Log into your account with the email address and password you created when you initially applied.
• Click on the 'Job Applications' tab
• The roles you have applied for will be displayed with the current status of your application.
Can I withdraw my application?
Yes, you can withdraw your application at any time.
• Just log into your account
• Click on 'Job Management' and then 'Jobs Applied'
• Select 'Actions' and you will be able to withdraw or edit your application.
Reset Username & Password
Simply click on 'Forgot Password' and a link will be sent to your nominated email address with prompts to reset your password.
What if I want to speak to someone about my application?
You are more than welcome to submit an enquiry on the Contact Us page and a member of the Talent team will be in touch.
Interviewing Tips
Do your research
Make sure you do some research to understand the key responsibilities of the role as well as Sigma Healthcare and our subsidiary businesses. You will be sent a job description prior to your interview.
Note – If your interview is via a video call, arrange to do a test call prior to the interview to ensure that your connection is working.
Know your CV
Be prepared to talk through your previous roles and call out what your key achievements were during your time there.
Understand the interview structure 
You will be asked technical questions around the relevant skills necessary to effectively perform the role, as well as questions around culture that align with our company values.
To make your answers more impactful, follow the STAR technique below.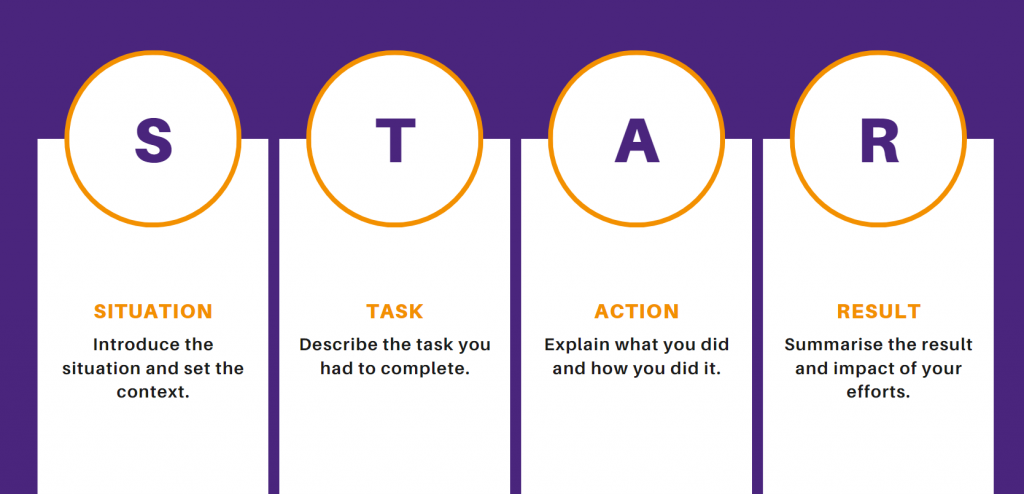 Show your interest
Take the time to ask relevant questions. An interview is a great opportunity to find out more about the position, the organisation and the culture. Put some thought into what makes you stand out from the crowd and what you can bring to the business.
After the interview
All communication should go through your Talent Partner and if you have any follow up questions, feel free to reach out to that contact.
I'm running late/I can no longer attend
We absolutely understand that things happen, and life gets in the way. If you are delayed or unable to attend the interview, make sure you contact your Talent Partner and let them know as soon as possible.
What if I want to withdraw my application completely?
Again, reach out to your Talent Partner and let them know. Explain the situation to them before you are expected at the interview.