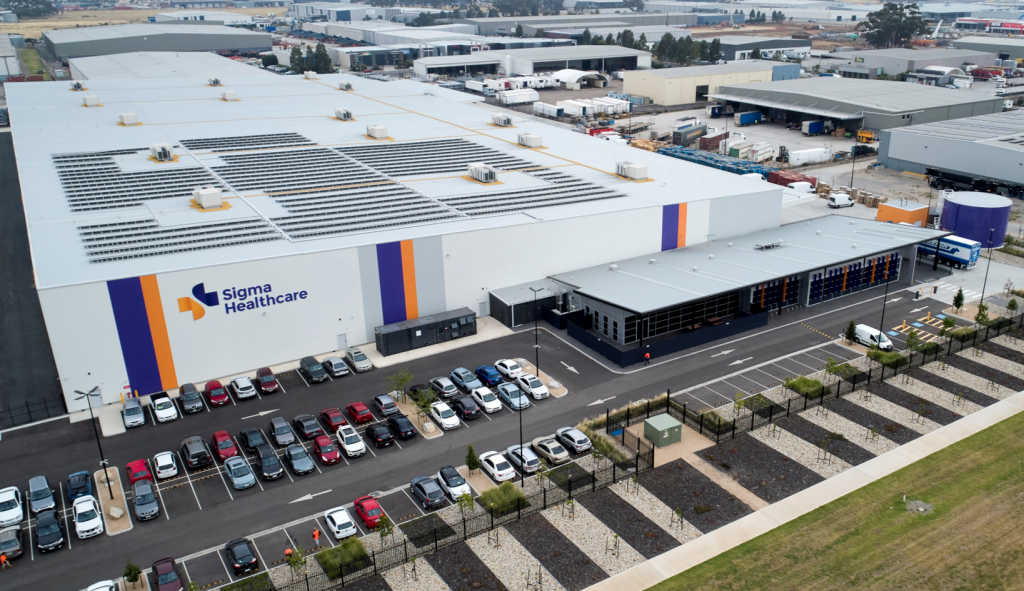 Utilising Sigma's National Distribution network, our Contract Logistics (3PL & 4PL) division has been operating for over 10 years. Sigma Healthcare provides cost effective 3PL/4PL logistics solutions, allowing our partners to focus their business activities on execution at the customer level.
Healthcare products, including temperature sensitive products, demand highly specialised climate and temperature control, sophisticated monitoring and experienced operations through the entire supply chain.
Our approach offers a flexible and practical solution to unlocking real operational and commercial benefit under a fit-for-purpose model, employing proven transition and operational know how. Importantly, our approach leverages the knowledge we have gained across our experience in Wholesale, Retail, and Healthcare sectors.
Our solution will aim to explore the synergies offered by integrating the approach and management for all operations. When combined with our strong culture of continuous improvement, this approach will result in cost reductions and service improvements across all warehousing functions.
Our "building block" modular approach ensures the Warehouse Management System remains flexible and powerful enough to grow and evolve along with your needs.
Key competencies and capabilities include:
National footprint of temperature-controlled healthcare facilities
Quality Management Systems – ISO 9001:2015 & ISO 13485 Medical Devices
Schedule 8 storage capability – controlled drugs (GHIV)
Temperature controlled facilities – validated 15°- 25°
Cool Room facilities – validated 2°- 8°
Working towards GMP accreditation
Secondary Packaging (GMP) – Kitting (VAS)
GWP/GDP compliance
Cold chain "pack out" capability
Temperature monitoring capability throughout the supply chain
Samples collections
Order to cash
Our technology platforms offer "best in class" services, with standard interfacing via XML. Further to this our Integration Services module is a proprietary translation tool that allows various format and transportation from ERP/CRM to interface seamlessly with our Warehouse Management System.
Sigma Healthcare's value proposition in many ways supports supplier market requirements through high levels of service, acting as a differentiator in a highly competitive marketplace, where the smallest advantage can set you apart from your competitors.
Key aspects of our solution;
Synergies of single approach across all operations within the supply chain
Delivery of a structured and disciplined performance management framework
Full Account Management suite of services
Leveraging Sigma Healthcare's experience and capabilities
Offer a flexible commercial model to drive the right outcomes
Highly focused on people and safety
Open and transparent partnership
Click here to enquire about our Contract Logistics Services