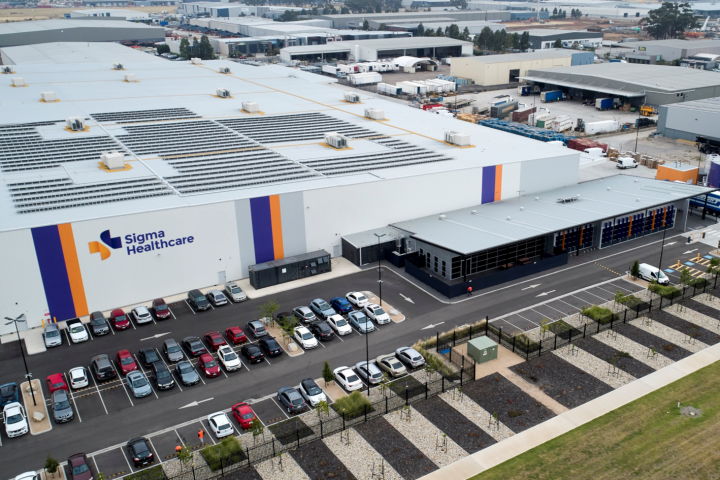 Sigma Healthcare Limited (Sigma) is pleased to announce it has signed a binding term sheet with Chemist Warehouse for the supply of both Pharmaceutical Benefits Scheme (PBS) medicines and Fast Moving Consumer goods (FMCG) product for a five year period commencing on 1 July 2024.
We are the incumbent FMCG product supplier, representing approximately 29% of Sigma Group net sales revenue. Under the terms of the new supply agreement, the current FMCG contract will be renewed, and Sigma will secure the additional supply of PBS medicines to Chemist Warehouse. Sigma estimates that total sales of products to Chemist Warehouse will generate a minimum of $3 billion in revenue in the first full year of the contract.
Once fully implemented, the supply contract terms are anticipated to support Sigma's medium-term EBIT margin guidance of 1.5% to 2.5%. With the current agreement continuing until June 2024, there is no impact on Sigma's existing FY24 EBIT guidance of $26 million to $31 million.
Sigma has supported community pharmacy for over 110 years; it is core to our operations and is in our DNA. Over the last six years, Sigma has invested over $400 million to renew our infrastructure that is specifically designed to support communities across Australia.
This investment and operational focus have resulted in our service standards improving dramatically over the last 12-months, with Delivery in Full now consistently above 98%. The volume this new agreement brings to Sigma will absorb some of the costs associated with running a very low margin wholesale business.
Our relentless pursuit of service excellence and continuous improvement will not change.  We will continue to execute our strategy to support the Amcal and Discount Drug Stores brands to drive consumer engagement and actively support the growth of these two brands.  And we will continue to provide service excellence and competitive prices to our PriceSave members and all our customers.
Sigma CEO Vikesh Ramsunder commented: "The decision by Chemist Warehouse to award Sigma this supply contract is wonderful news for our company and our shareholders. The contract allows us to leverage our highly automated distribution centres and latent spare capacity after multiple years of investment. We thank Chemist Warehouse for their confidence in our service capability and awarding of the contract."
Back