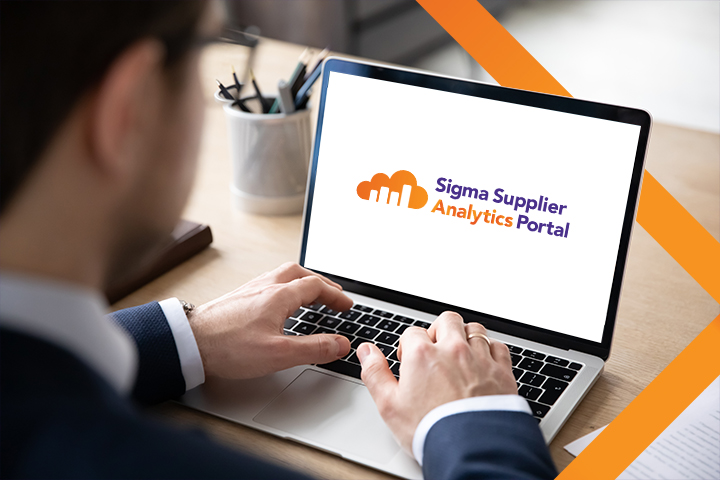 Our Sigma Wholesale Supplier Engagement Team has been working on an innovative portal that delivers enhanced reporting and visibility to our suppliers.
For some time, we've offered a  Replenishment buyers' report to our suppliers. Many have taken advantage of this fee-for-service, receiving reports on current Stock on Hand (SOH) and Stock on Order (SOO) – as well as an aggregated historical view of 12 months' sales of their products across our national distribution network.
We'd now like to offer every one of our direct wholesale suppliers the opportunity to get on board – adding value to our relationship with the ability to provide a comprehensive suite of reports. As of 1 February 2021, we're launching online self-service reporting for our suppliers via the Sigma Supplier Analytics Portal.
Maintaining a lead in innovation
Most would be aware that process automation is a key component of our strategic direction – from our Sigma Connect ordering and promotion system for pharmacies to Sigma's significant investment in system capability in our best-in-class national Distribution Centre network. Another is leveraging knowledge from the large volumes of data we hold, to help our pharmacy customers run better businesses.
Now we would like to offer suppliers the same opportunity. Aligning with these initiatives, our new Sigma Supplier Analytics Portal will provide self-service access to Sigma's subscription-based data reports.
What are the advantages?
We've completely reorganised the information we are reporting on, with both our supplier and buyer portals now providing a single shared view of our stock and sales data including new data dashboards
The Sigma Supplier Analytics Portal provides a centralised repository for all of our supplier reports – enabling you to self-serve the specific reports you require. Multiple users have access at the same time – making our portal a 'single source of truth' and go-to for any Sigma report.
Get on board!
To discuss the best reporting solution for your business, get in touch with the Sigma Wholesale Supplier Engagement Team. They will discuss all the options, help you select the best subscription solution and set you up on the new platform.
For more information, email Wholesale_Supplier_Operations@sigmahealthcare.com.au.
Back