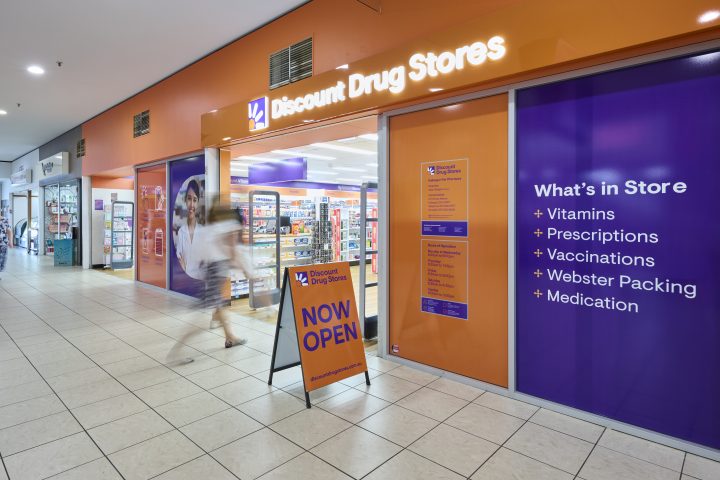 Sigma Healthcare has significantly improved our operational performance over the last 12 months, returned to profit and are confident in our ability to win back the trust and confidence of customers.
On Monday 17 April 2023, we were pleased to release our 2023 Annual Report for the financial year ending 31 January 2023. CEO and Managing Director, Vikesh Ramsunder noted that the year had seen Sigma simplify our business model, stabilise our ERP system, drive improvement in our operational performance, renew the leadership team, reduce net debt, and return to profit.  He also outlined a new strategy including growing scale and profitable market share in our wholesale business, diversifying our income streams, delivering best in class supply chain customer service, and the consolidation of our retail brands around the Amcal and Discount Drug Stores banners.
"While this strategy may be disruptive short term, building scale in two brands will enable Sigma to better support the brands and drive foot traffic by engaging with customers, suppliers and pharmacists. Moving forward, it will also help underpin our expansion into health, beauty and wellness categories, including an expanded private and exclusive label product offering, which is an important part of our longer term strategy," Vikesh said. Vikesh also highlighted the amalgamation of Sigma's independent pharmacy offering under the PriceSave program which launched in February 2023 and now has more than 400 active members.
Over the past year, our operations team have done a tremendous job to reduce complexity thereby improving operational efficiencies, improve stock management, and enhance customer service levels. Despite our ERP implementation issues in the first half of the financial year, a 2.2% increase in wholesale sales to community pharmacy over the year was achieved. "January 2023 data has shown positive signs, with Sigma growing sales at a rate well above average market growth rates," Vikesh stated.
The Annual Report also highlights the performance of the MPS Connect which achieved 17.5% growth in packed patients over the year whilst overcoming the challenges of supply chain shortages, increased freight charges and labour shortages. MPS Connect provides essential medication management solutions that help to link GPs to pharmacists to individuals in the community and aged care homes, their care staff, and residents. In 2022, MPS expanded its capability, with the successful launch of MediSphere, our proprietary medication management software solution and Electronic National Residential Medication Charts (eNRMC) medication management software solution.
We are now focused on actively pursuing opportunities to leverage the capacity and capability we have created to deliver customer service excellence and ultimately enhance shareholder returns. We have rebuilt our infrastructure, reset the business and re-energised our teams; thereby providing a platform to grow Sigma over the long term.
Back