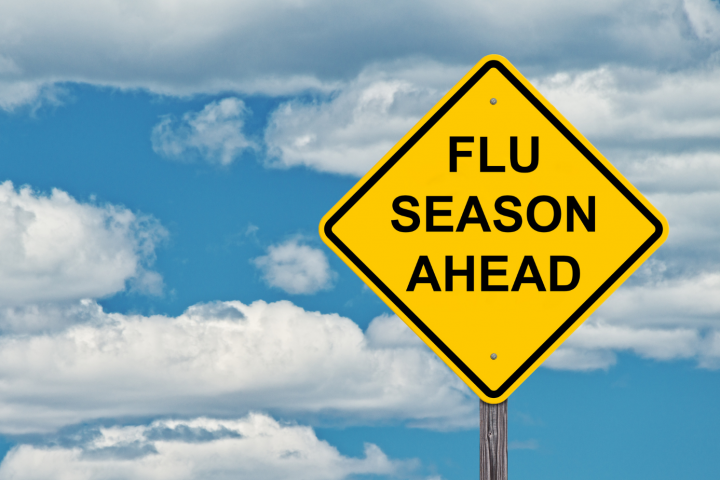 Creating a Healthier Australian Workforce One Flu Shot at a Time
Sigma Healthcare plays a pivotal role in the Australian landscape as the preferred partner for connecting health solutions. We're pleased to offer a Corporate Flu Vaccination program in 2022 to help ensure employees have the best protection against contracting the influenza virus.
Do you know what the cost of the Flu is to your business?
It is estimated that employees who come down with the flu lose up to 6 working days recovering (Keech & Beardsworth, 2008). On average, over 160,000 Australians contract influenza each year, so it is important to protect your staff and the people in their care.  Flu vaccination is an effective method of preventing influenza infection and transmission within the workplace.
Making it easier and more accessible for you
For the 2022 flu season, we have a nationwide network of pharmacies participating in the Corporate Flu Vaccination program.  Our pharmacies offer flexible times to allow your employees to be vaccinated where and when it is convenient for them.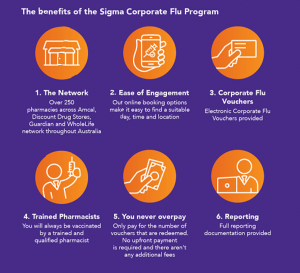 Don't wait until it's too late! To register your workplace for the 2022 Corporate Flu Program or for any further information, please visit https://sigmahealthcare.com.au/corporate-flu-register/
or contact us on health.services@sigmahealthcare.com.au
* Keech M, Beardsworth P. (2008) The impact of influenza on working days lost: a review of the literature. Pharmacoeconomics. https://pubmed.ncbi.nlm.nih.gov/18850761/
Back