Edwin Thomas Church (1864 – 1947)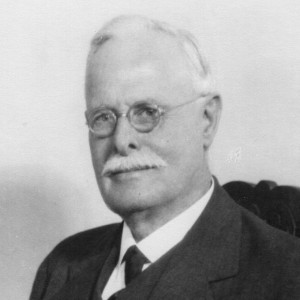 Three years after the establishment of the Melbourne College of Pharmacy, in 1884 Edwin Thomas Church was awarded the Pharmaceutical Society of Australia (Victorian Branch) gold medal for the college's top final year student. An exceptional student, Church also received the president's prize in four subjects. In time Church was to become a councillor of the Pharmaceutical Society of Victoria serving as president and as their honorary librarian.
Church, born in Melbourne in 1864, was apprenticed to chemist T. W. Norris of Prahran in 1881 and then to A. M. Dalton who bought the business in 1883. Having passed his final examination in 1886, Church soon purchased G. T. Le Couteur's pharmacy in Kyneton, north of Melbourne. Church took on his own apprentice, Edwin Holloway Leete, who commenced with him in 1889. It was the start of a long and productive friendship and business association with Leete, who was also a student of the Pharmacy College.
In 1893 Church and his wife relocated to Melbourne having purchased C. E. Keay's pharmacy in Carlisle Street, Balaclava. By then Leete was also in Melbourne and in June 1912, the farsighted pair founded the Sigma enterprise. The following year, Leete and Church were made Sigma's provisional directors along with four others. The next month Church was elected as chairman. Only six months earlier Church had felt compelled to resign his membership of the council of the Pharmaceutical Society and the board of directors of the Pharmaceutical Defence League of which he was a founder. Leete took Church's place on the Society's council and remained there until 1925.
Under the leadership of Church and Leete, the first objective for Sigma was to manufacture its own proprietary lines for its shareholder pharmacists, which, for the first two years, were manufactured at Leete's Malvern pharmacy. Just three years after Sigma was established, James Barnes, a Horsham chemist, was pleased to inform potential customers that he had been consigned ' the famous Sigma remedies' – which at the time were: Sigma tonic, hair lotion, wound salve, tooth paste and powder, kidney and backache pills, Seta tablets for nerve conditions, rheumatic salts and soaps.
In 1923 the College of Pharmacy was delighted by the appointment of Church to the Pharmacy Board of Victoria. It was to be a long commitment for Church who had a fine reputation for 'integrity and honourable dealing'.
Church served as Pharmacy Board president from 1928-29. He was also a councillor of the Pharmaceutical Society from 1898 to 1913 and president 1901-1903. He worked on the Australian Pharmaceutical Formulary, a mandatory resource for the industry. Considered by his fellow pharmacists as one of the best loved and hardest workers for the profession, Church died in September 1947.
Ernest Holloway Leete (1870 – 1953)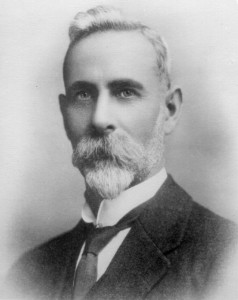 Ernest Holloway Leete, co-founder of Sigma with E.T. Church, pursued pharmaceutical manufacturing and brought to that an ethical outlook. He and Church sought to experiment in order to produce reliable products of proven value before proceeding to their manufacture. Paramount in Leete's thinking was that 'all should leave the world a little better than they found it.' When Sigma Company Ltd. formed in 1912 Leete became its secretary. Between 1913 and 1915 the business and some manufacturing was conducted from Leete's private pharmacy at 3 Claremont Avenue, Malvern until sufficient business enabled the lease of premises in Walker Street, South Melbourne.
Leete spent his early life in his birthplace in the central Victorian town of Kyneton. He gained the merit certificate from Kyneton State School in 1882. Keenly interested in pharmacy he commenced an apprenticeship with Church, only six years his senior, at Church's Kyneton pharmacy. Leete passed his final qualifying examination before the Pharmacy Board in December 1893. Three months later Leete took over the management of J. F. Ernst's pharmacy at Fitzroy and after hours, threw himself into training for 25-mile road races with the Fitzroy Bicycle Club. He later raised with his wife a family of four.
Leete was appointed manager of Sigma in 1915 at the time the new business moved to its first premises in Walker Street, South Melbourne. He was managing director until 1928 although retired from direct management in 1924. Meanwhile he had become an agent from his home for a motor vehicle renovations company and was also an active member of the RACV, being elected to its council in 1927. Made a life member in 1933 in recognition of services in the interest of road safety and 'great work' in country centres, he was RACV vice-president from 1935 to 1943 and was still a council member on his death in 1953.
During the manpower shortages experienced in World War II came out of retirement to pitch in at the Pharmacy Board. Appointed to the Board in 1937 Leete – like his colleague Church who had foregone payment for his work with the Board's examinations – worked for the Board in an honorary capacity by taking on some of the work of its chief inspector who had reduced his hours of employment through illness.
Leete died aged eighty-three at East Brighton in 1953. Along with Thomas Church, Edwin Leete had left a significant mark on pharmacy in Australia. In Leete's own words just forming Sigma back in 1912 'had been a labour of love'.