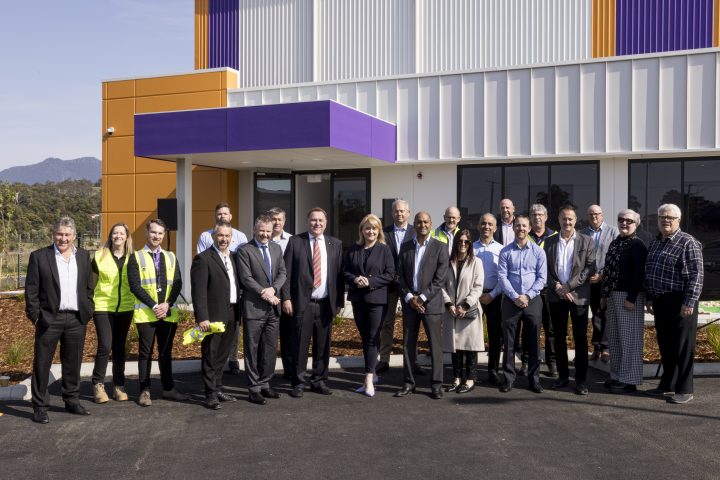 We're proud to announce the opening of our new, purpose-built, state-of-the-art distribution centre in Bridgewater, Tasmania. The 4,000 square metre facility in Hobart's northern suburbs was officially opened on 21 October and started operating on 7 November.
The official opening was attended by Sigma CEO and Managing Director Vikesh Ramsunder and Tasmanian Minister for Small Business, Science and Technology and Advanced Manufacturing, The Hon Madeleine Ogilvie MP.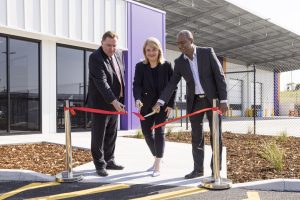 The new distribution centre will support Sigma Healthcare's growing pharmacy network and supply over seven million units of medicine across Tasmania annually.
"Sigma has a long and proud history of over 100 years In Australia and some very long-serving, loyal team members In Hobart. This purpose-built site will allow us to supply over 7 million units of essential medicines and related products to pharmacies across Tasmania every year," stated Vikesh Ramsunder, Managing Director and CEO of Sigma Healthcare.
With an environmentally friendly and energy efficient design, the new facility marks a further step forward in Sigma's commitment to sustainability. The centre boasts motion activated LED lighting, highly efficient temperate control systems and a stormwater collection and recycling system.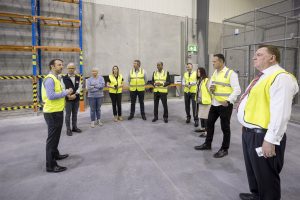 The distribution centre also offers greater capacity and improved technology and security compared to previous facilities, allowing Sigma to provide more effective and efficient service to its customers.
The development was a shared investment between EG and Sigma Healthcare and, with a 15-year lease, demonstrates Sigma's long-term commitment to its presence in Hobart.
We're excited to see the improvements the new facility will bring to our distribution network and look forward to continuing to provide a vital service to the people of Tasmania.
Back