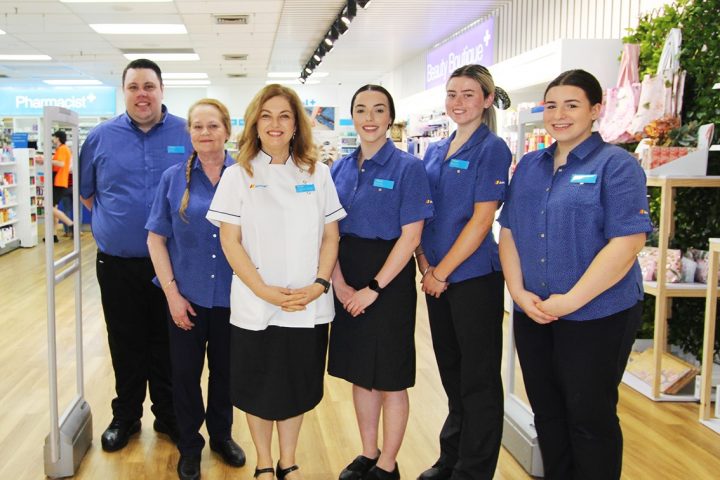 Sigma Healthcare is excited to welcome Corrimal Court Pharmacy to the Amcal brand, after becoming the first Guardian pharmacy to successfully transition over to Amcal. The switch will be the first of many, with Sigma announcing plans to move all Guardian pharmacies to the Amcal brand to create a stronger pharmacy network.
Pharmacy owner, Lili Cosic, is looking forward to operating as an Amcal pharmacy and said the switch over couldn't have been easier.
"The support from Sigma has been seamless from the moment we decided to convert to an Amcal", she said.
"Guardian and Amcal have been working side-by-side for many years, so the brands' core values are very aligned to providing positive outcomes for our patients."
Sigma recently invited all Guardian pharmacies in Australia to integrate into the Amcal brand before the end of 2023. The decision to move to a single brand will create a more efficient, effective, and sustainable pharmacy brand with broader network access and a stronger value proposition for its customers.
Sigma CEO and Managing Director Vikesh Ramsunder said the change will help to further grow Amcal and improve customer service throughout its community pharmacy network under the trusted and well-known Amcal brand.
"We are inviting our valued Guardian franchise partners to join Amcal as we grow Amcal into a powerhouse retail-led brand offering trusted healthcare and advice, affordable health and wellbeing products and services, all conveniently delivered through caring and knowledgeable people. We will be stronger together," he said.
The newly re-branded Corrimal Court Amcal marks an important first step in the brand transition and we are looking forward to seeing more pharmacies follow their lead and take advantage of the benefits of operating under the Amcal brand.
Back