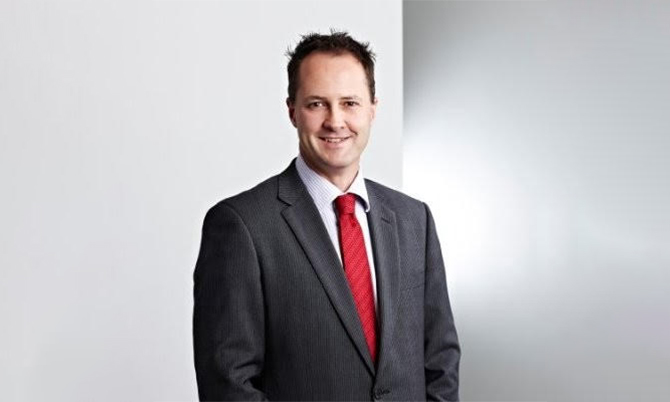 Earlier this month I attended Western Australia's thought-leading summit on pharmacy and healthcare. The Forum was established to bring together key stakeholders and decision-makers from across the community pharmacy industry – all with the aim of helping one another identify and develop solutions for the raft of issues the industry faces in delivering high quality, accessible healthcare to all West Australians. And it's still the core objective eleven years later.
Inspiration from the heart
It was interesting to hear from actor Samuel Johnson.  I have always admired him from afar, but to hear his story, his torment, and his way of coping and dealing with things was enlightening.  As an actor he won a Gold Logie for portraying Molly Meldrum, and as a reality TV star he won Dancing With the Stars – both a reflection of the intensity and commitment he brings to everything he does.  However, amongst all the roles (and voiceovers!) we know him for, his biggest achievement is through his work with Love Your Sister – a foundation created in honour of his sister, Connie. With four sisters of my own (and three daughters) I can certainly connect with his sentiments.
Samuel is clearly an introverted, private person operating in an extrovert world, which has created many challenges for him to overcome. He has had to deal with some terrible life-changing circumstances at various stages in life, some as if on repeat!
Yet he has managed to find his own inner strength and purpose. After starting the organisation when Connie dared him to unicycle around Australia, Love Your Sister has maintained its simple message: to remind every mum to have their breasts checked and help prevent breast cancer. His devotion to support his sister and change perceptions and behaviour for the better is incredible.  Not only through establishing the foundation, but to ride a unicycle 16,000km around Australia in twelve months is both insane and brilliant, and, is a physical and mental commitment to a cause at its highest level. Samuel is someone who understands his strengths and weaknesses, has learnt to embrace what he does well and draw on the strength of others, and continually works his way towards getting the best outcome. He identified that he is a grassroots person – someone who works better in the trenches than in the high flying political circles, and he can use this strength to make a difference.
Changes across Western Australia
It was great to hear WA Health Minister and Deputy Premier, Roger Cook, announce that trained pharmacists would have a greater role to play in administering vaccines – a move that will bring Western Australia in line with other Australian states. Already administering vaccines for influenza, trained WA pharmacists are now able to also administer vaccines for measles, mumps and rubella, Diptheria, tetanus and acellular pertussis (whooping cough), and Meningococcal.  This change aligns with our philosophy of pharmacists being the most accessible healthcare professionals with a broader role to play in supporting the health of the community.
The session presented by the Pharmacy Guild of Australia President, George Tambassis, and Qld Branch President Trent Twomey, provided an interesting insight into the process and issues ahead for the Guild as negotiations progress with the Government on the seventh Community Pharmacy Agreement (7CPA).  These negotiations are incredibly critical for securing the operations and funding for a sustainable pharmacy model.  Just as important is the negotiation of the wholesaler remuneration and the Community Service Obligation (CSO), both of which support a viable supply chain that underpins the Governments own National Medicines Policy, ensuring equitable and affordable access to essential medicines for anyone anywhere in Australia. An initiative we can all get behind and champion.
The team behind the team
Sigma Healthcare CEO, Mark Hooper, also presented to the audience in his capacity as the Chairman of the National Pharmaceutical Services Association (NPSA). Certain facts were of particular interest – 420 million medications delivered per year to 5,500 pharmacies across the country, supporting 24 million Australians!  It's often a part of the supply chain that is overlooked, with most people able to walk into their local pharmacy and pick up their medicines without thought or worry.  However, the industry has invested over $500million in efficient infrastructure to make it happen, and deliver the medicines across Australia, usually within 24 hours.
Another fact often taken for granted – this critical and complex function is undertaken for only 6.5% of the cost of the total PBS.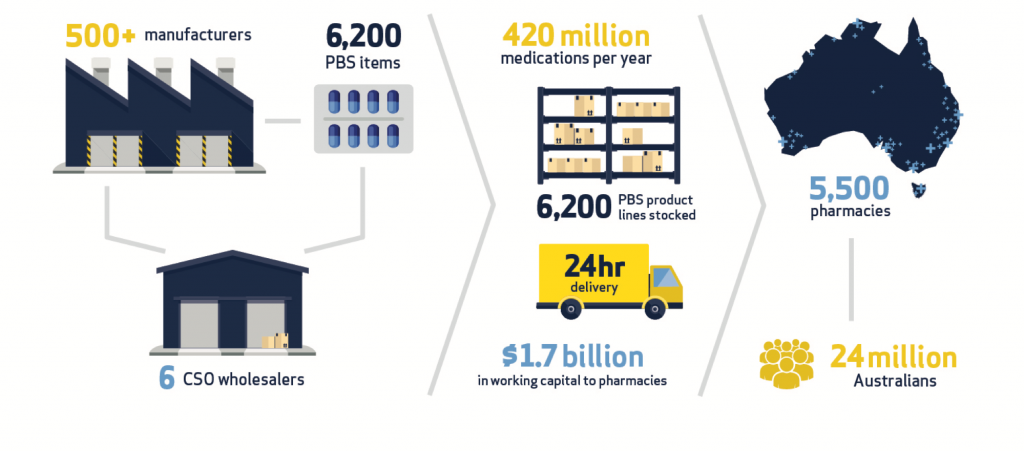 A panel of nine members, including members from the NPSA, Pharmacy Guild, Medicines Australia, and Pharmaceutical Society of Australia, then responded to audience questions.  Moderated by David Manuel, an Amcal Pharmacists and Director of Sigma, the panel debated numerous questions from the audience, including the convergence of bricks and mortar and online models, the importance of data, the expanding role of the pharmacist, and the inter-relationship of the pharmacist and the GP in a patient-centric future.
Overall, the Forum provided attendees a great networking opportunity and a platform for stakeholders to share information in an intimate and professional setting. I'm looking forward to what's in store for the industry over the next 12 months, and seeing what the key discussion points are at next year's event.
Back