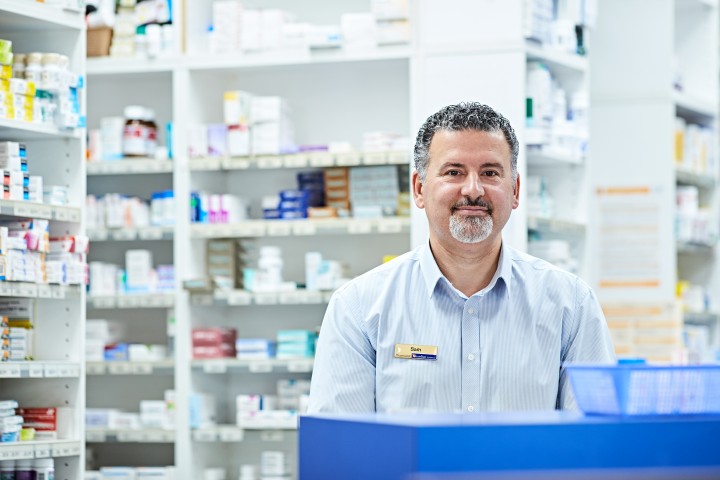 The healthcare and pharmaceutical industry is becoming an increasingly crowded space. As a pharmacist, understanding what drives success in the field is vital to ensuring the long-term sustainability of your pharmacy and the wellbeing of your patients.
Pharmacies are no longer simply a dispensary for pharmaceuticals, they're the frontline of the Australian healthcare system, and today's patients expect a high level of healthcare leadership from their local pharmacies.
By understanding what defines true leadership in healthcare, pharmacists can better position themselves and their businesses as the approachable medical authority their patients need and desire on a daily basis.
So what makes a leader in healthcare?
A patient-centric approach
True leaders in the healthcare space recognise that putting patient outcomes at the forefront of their business is the not-so-secret to success. Pharmacists who are able to understand patients and their unique medical situations on a personal level are better positioned to provide additional value beyond the filled script or the purchased shelf item. Programs to improve the efficiency of the dispensary are critical enablers for the pharmacist to engage with the patient and provide enhanced care.
Being patient-centric doesn't just apply to pharmaceuticals and traditional healthcare products, but also in holistic services designed to assist patients in making positive, proactive changes in their lives.
Amcal and Guardian have been particular drivers of this approach, with the Be Good To Yourself Program a sterling example of how pharmacies can better their impact on local communities by going beyond the traditional pharmaceutical approach and empowering patients with the ability to make tangible lifestyle changes and long-term improvements.
Technology & innovation
Embracing technology and taking new approaches is increasingly becoming a marker of distinction for successful healthcare providers. By leveraging data in the pursuit of patient well-being, pharmacies are increasingly at the forefront of better understanding the driving factors behind improved medical outcomes.
Utilising pharmacy data in a responsible and secure way that's protective of patient privacy can be a powerful tool in identifying medical trends and patterns, ultimately leading to more tailored customer solutions and improved health outcomes. Many predict that over the coming years the informed use of data will significantly reshape the healthcare space, leading to more personalised, individual treatment options.
However, innovation goes beyond technological advances. Pharmacies that implement outside-the-box solutions to patient needs (backed by sound methodology in medical science) are increasingly better positioned to increase trust in their communities as a front-line provider of healthcare solutions.
Distribution & logistics
The backbone of successful pharmacies has always been the ability with which they're able to ensure their patients' fast, reliable access to the treatments they need. As the industry becomes more competitive, healthcare providers who are best able to keep up with patient demand will be better positioned to act as the trusted first-step for health and wellbeing.
What this means is that pharmacists who are able to capitalise on logistical opportunities will have an advantage over those who are less reactive to changing markets and distribution models.
The Sigma Healthcare network is able to leverage 15 distribution centres nationwide, and through them services over 4,000 pharmacies across Australia. This scale of logistical operation makes it easy for Sigma members to rapidly address shifting community needs and ensure their pharmacies are always positioned to be at the forefront of new healthcare developments and better patient-focused solutions.
Pharmacy support
The most successful players in the healthcare space are those who benefit from a support network, able to assist in driving all of the above factors and enabling better patient outcomes and business results.
The Sigma Healthcare network is committed to providing our members with the tools they need to offer a higher grade of healthcare service to the communities they serve.
Sigma offers a range of support services from professional and financial, to store performance analysis and distribution, through to rewards and loyalty programs. Available to both Sigma brand members and independent pharmacists within our network, this support system ensures that any pharmacist across Australia is empowered to be a leader in healthcare, regardless of their business positioning.
By supporting pharmacists with the business end of their operations, Sigma Healthcare allows our members to better focus on delivering the best possible health solutions for their patients and the communities they serve.
Back