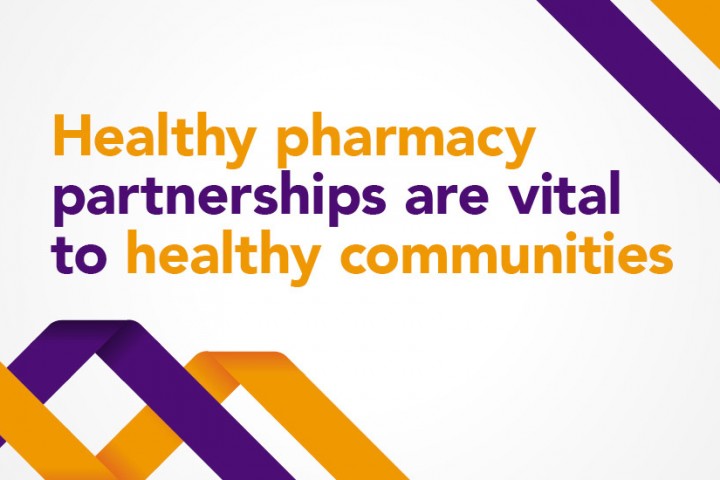 It's been an exciting month, with a few interesting announcements set to improve the state of Australian pharmacy. This month, we focus on stories calling for the continued improvement of our pharmacy services around Australia.
Practice makes perfect: Time to put pharmacists' full scope of abilities to the test?
The Pharmacy Guild of Australia's latest policy paper released earlier this month in Sydney, Community Pharmacies: Part of the Solution, is calling for pharmacists to practise at their full scope of abilities.
The Guild urged policy makers to allow pharmacists to use their "training to the full", including treating common ailments and prescribing medication for stable and ongoing medical conditions, which "could relieve pressure on GPs and Emergency Departments". This would also see savings for consumers and government and care made more accessible.
Perspective from Nick Biggs, National Manager of Primary Care, Sigma
I think it's important to note first that healthcare is patient-centred, not pharmacist- or GP-centred, and convenience and accessibility has never been more important. When patients have readily available access to health information through their community pharmacy, they are more empowered and likely to seek additional support, which often includes a visit to their GP.
Pharmacists have a proven history of working closely with GPs to achieve better health outcomes for patients and could add significantly more value to an increasingly strained healthcare system when given the opportunity to practice to their full scope.
But can teamwork ease the strain?
Pharmacists are the most accessible healthcare professionals and have a unique opportunity to increase the health literacy of all Australians. All pharmacist-led health services and campaigns have the goal of achieving the best possible health outcome for an individual. This can only be achieved by adopting a collaborative approach that involves a patient's complete care team.
A recent Diabetes Risk Assessment hosted across Amcal pharmacies resulted in 46% of patients taking proactive action such as speaking to their GP or changing lifestyle factors as a result of this service.
Pharmacists are already playing a pivotal role to protect the community from the flu. Over one million flu vaccines were delivered in community pharmacy in 2018 and that number is expected to more than double this year.
Interestingly, we noted close to 40% of surveyed respondents who received a vaccination in an Amcal or Guardian pharmacy in 2019 did not get vaccinated the previous year. Accessibility and convenience were noted as key reasons for individuals getting vaccinated in pharmacy.
What about pharmacist prescribing?
An extension to delivering services such as health checks and vaccinations is pharmacist prescribing.
This is not about pharmacists wanting to take over the role of GPs, this is about pharmacists working within their scope of practice to meet the needs of Australian's under a collaborative and well-governed framework. With ongoing GP shortages and long hospital wait times, patients often struggle to access GPs as their primary healthcare provider. If pharmacists were able to practice to their full scope, we would see an increased availability of GPs for more complex consultations.
Pharmacist prescribing is certainly not a new concept and is already delivering accessible healthcare solutions for individuals in countries such as the UK and Canada. A Cochrane systematic review of Australian and international literature suggests pharmacists prescribe as safely and effectively as medical prescribers in both primary and secondary care settings: "No published evidence suggests that pharmacists as 'non-medical' prescribers are not safe."
Pharmacist prescribing in Australia won't involve diagnosing and treating complex diseases; rather it would more likely be pharmacists issuing repeats for stable chronic conditions where a patient can't access their GP or treating a defined subset of more minor ailments.
There are several proposed models that pharmacist prescribing could take, and Monash University's Centre for Medicine Use and Safety said it preferred the collaborative prescribing model. "Pharmacists should be allowed to prescribe within their scope of practice to increase patient choice, improve access to medicines, improve continuity of care, and assist in addressing issues confronting the health-care system."
Sounds great! So why aren't we doing it already?
 Historically, there have been concerns about fragmentation of care when pharmacists are involved in delivering health services, such as vaccinations and possibly pharmacists prescribing medication. Nowadays, with thanks to multidisciplinary health record repositories such as Electronic Medical Records and the Australian Immunisation Register, these risks have been ameliorated and patients and their healthcare providers can have a complete aggregated picture in most cases.
Taking the safe road
At Sigma, we believe it's imperative for GPs and pharmacists to work together for the continued improvement of the Australian healthcare system. We know there are several additional roles that pharmacists could undertake to alleviate the burden of GPs to allow them to spend more time using their clinical expertise on complex patients that need additional support.
As WA Health Minister, Roger Cook, stated, "The role of the pharmacist is changing, and we need to ensure we regulate and support the industry appropriately."
Source: https://pharmacydaily.com.au/news/use-pharmacists-to-the-full-guild/85259
Back