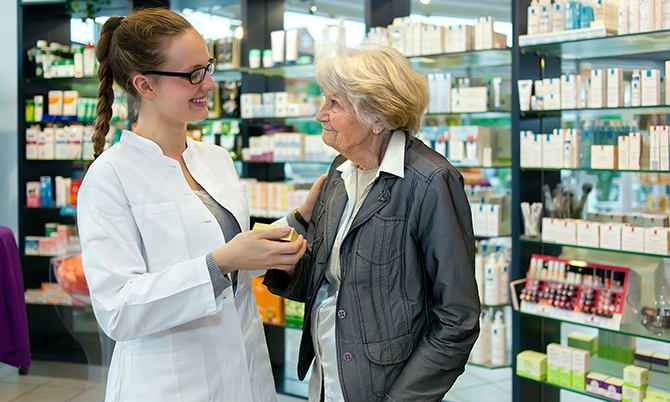 How do the National Medicines Policy (NMP) and Community Service Obligation (CSO) work?
According to the Department of Health, the National Medicines Policy (NMP) aims to improve positive health outcomes for all Australians through their access to and wise use of medicines. The NMP is based on partnerships between governments, health educators, practitioners, suppliers, the medicines industry, consumers, and the media.
Full-line pharmaceutical wholesalers (CSO wholesalers) supply more than 6,200 PBS items to over 5,500 community and hospital pharmacies servicing millions of Australian consumers generally within 24 hours. Each pharmacy typically has a preferred CSO wholesaler and secondary backup. CSO wholesalers enable pharmacies to have minimal inventory on hand and to order single units for same-day or next day delivery.
Why are the NMP and CSO so important?
Sigma Healthcare CEO Mark Hooper explains, "For the equivalent of $8 per person per year, every Australian, whether they live in Bondi or Broome, has guaranteed access to medication." The government's CSO Funding Pool was established to support the National Medicines Policy (NMP) and ensures every Australian has timely and affordable access to every medicine listed on the PBS, usually within 24 hours, regardless of their location.
When the CSO was created, a network of five wholesaling companies took on the job of next-day delivery. Over 16 years, the supply chain has streamlined the process of efficiently and effectively servicing more than 500 manufacturers and 5,700 community pharmacies, dispensing 295 million scripts annually.
"The system works because it is cross-subsidised," says Mark Hooper. "That means higher priced drugs pay for the delivery of lower priced drugs or those with lower delivery volumes, which allows us to meet our strict standards of delivery, while keeping the medicine supply secure."
Where does Sigma fit in?
Sigma is well placed to deliver an efficient supply chain within this policy. Its network of 15 strategically-located distribution centres across Australia is designed to provide daily delivery, and a $220 million upgrade program is well underway.
All Sigma centres feature state-of-the-art automation to streamline order picking and packing and assist with turn-around delivery times. Sigma also recently invested in a new ordering platform to better support the customer relationship.
How does manufacturer-direct and exclusive-direct distribution challenge the current system?
Any new medicine listed on the PBS must be distributed by CSO wholesalers. The exception, which is currently occurring, occurs when a small group of manufacturers deal in exclusive-direct distribution, whereby their PBS listed medicines are only available if ordered from them directly. The increase of these distribution arrangements threatens the government's NMP.
Direct-distribution arrangements that only deliver a small subset of PBS medicines disaggregates supply and creates inefficiencies through additional work and duplication for pharmacy. It also exacerbates the gaps that exist within the delivery of the NMP and undermines the economics of the current distribution system, which concentrates supply risk around low value and low volume PBS medicines that consumers rely on for improved health outcomes. Approximately 85% of PBS medicines now fit into this category. The erosion of the economics of the current model also puts at risk vital support and funding provided to pharmacists.
Pharmacies who have no other option but to secure medicines from a manufacturer monopoly supply arrangement:
forgo same-day or next-day delivery or incur significant additional costs,
lose profit, with direct-distributors charging a $15 delivery fee on smaller orders of 1-3 units,
may have to hold more inventory, which creates additional cash-flow pressure,
face losing business if they can't afford to carry the increased stock, and
are at the mercy of manufacturers who are able to dictate the contract terms as the main distributor of their products.
What do falling PBS prices mean?
Mark Hooper explains: "Falling PBS prices, while good for Australian consumers, have put immense pressure on the supply chain. Alarmingly, one consequence is that medicine distribution is splintering along regulated and unregulated lines."
Wholesalers are remunerated by way of a percentage margin of the value of the distributed product, which covers stock acquisition, holding it in ambient temperature-controlled DCs, taking stock orders, picking the stock, delivering it to pharmacies, providing credit, administrative services and customer service. For approximately 85% of PBS medicines, it equates to less than the cost of a postage stamp to provide all this.
The government has exacerbated the issue, allowing some manufacturers to "cherry-pick" products that they take directly. They select those that are more profitable, leaving CSO wholesalers with the responsibility of distributing the less valuable products.
If the process continues, patients will have no guarantees around the supply of medicines to their community pharmacy. "According to the Department of Health, one in two Australians suffers from a chronic condition like high blood pressure, diabetes, heart disease, asthma, arthritis and cancer," says Mark Hooper.
"These people, along with people in rural and remote communities, could be severely affected. That's why the Department of Health's current review of the CSO standards and funding mechanism is so important. We need a clear path forward to ensure Australia's medicine supply chain is accessible, efficient, sustainable and affordable for everyone, regardless of where they live."
What is the solution?
A solution that could benefit both patients and wholesalers would be to require that all PBS listed medicines be made available to CSO wholesalers at equivalent pricing, in addition to any direct distribution channels the pharmaceutical manufacturers may choose to explore. Mr Hooper explains, "The community needs the certainty that Australia's high CSO standards will be maintained to meet their health needs."
What is the future of the NMP?
In a country as vast as Australia, to have a social policy that facilitates equitable and affordable access to medicines is tremendous and it's vital that we sustain this for future generations. Companies such as Sigma invest significant capital in supporting patient access to medicines.
Unfortunately, the NMP is at risk because of the threat to the CSO. Affordability and timely patient access is compromised in allowing the direct and exclusive distribution of certain medicines.
Learn more about Sigma's distribution network and other services.
Back