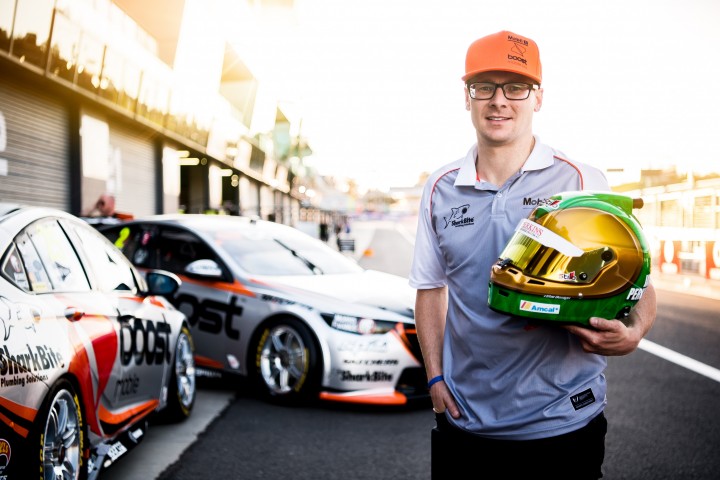 Amcal General Manager, Brian Tomlin, has praised Supercars driver and Amcal partner, Jack Perkins, in helping to destigmatise diabetes and encourage those with the condition to live without embarrassment or guilt.
The acclaim comes off the back of a successful awareness campaign in which Perkins documented his diabetes journey in the lead up to the Gold Coast 600. This included behind-the-scenes social content, interviews and candid conversations about his diagnosed Type 1 diabetes, as well as explaining how he stays motivated.
Mr Tomlin said teaming up with Perkins was part of a broader strategic vision to demonstrate Amcal's commitment to providing Australians with trusted healthcare information and advice.
"Collaborating with Jack allowed us to reach thousands of Australians and talk to them about diabetes risk factors and condition management," he said.
"More importantly, it gave us the opportunity to engage with males in their thirties, a group that has long been identified at high risk for Type 2 diabetes but is difficult to tap into."
Mr Perkins was diagnosed with Type 1 diabetes 12 years ago and was told he would never race again. Undeterred and refusing to allow his condition to dictate his future, Mr Perkins fought for his place on the rallying circuit and, to his delight, placed third at the Gold Coast 600 race earlier this year.
The month-long awareness campaign follows findings from Amcal's 2018 Diabetes Care Review, which revealed misconceptions around diabetes and negative attitudes are prevalent among the general public. For example, a quarter of Australians believe diabetes is self-inflicted and concerningly, a third of those living with the condition said they had faced some form of prejudice at work relating to their diabetes.
"By inviting Australians to be passengers in Jack's diabetes journey, we were able to help break down attitudinal barriers to diabetes and show first-hand that with the right support dreams can be achieved regardless," Mr Tomlin said.
Amcal pharmacies first introduced its HbA1c testing and diabetes risk assessment services to selected stores in 2017, allowing pharmacists to identify individuals at risk of Type 2 Diabetes and advise them on the help available to them.
"The positive reactions we have received from both patients and pharmacists since introducing our HbA1c testing and diabetes risk assessment services to the market has been overwhelming," Mr Tomlin said.
"Amcal is committed to providing front-line support alongside GP's and other healthcare professionals to those at risk of developing diabetes and helping those who live with the condition to better manage their health."
For more information on Amcal's Diabetes Risk Assessment service, please visit: https://www.amcal.com.au/diabetes-service
Back