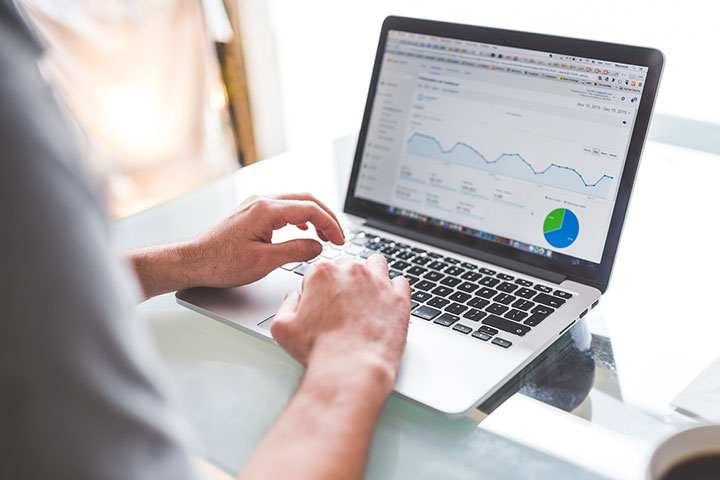 Healthcare is changing. Patients are now better able to easier research and access medical advice from their smartphones than ever before – and that can be a double-edged sword for pharmacists, making the industry more competitive and propagating a lot of false or misleading information.
There's no argument that social media is at the heart of this transformation – it's a driving force behind change in nearly every industry, and healthcare is no exception.
Social media has meant that patients now have the power of making or breaking a healthcare brand, through reviews or by sharing experiences with other users.
While this can sound pretty daunting, we need to keep in mind that social media also offers many benefits that can significantly contribute to healthcare companies' growth and brand recognition. And perhaps more importantly, it can be a powerful tool for ensuring that accurate, medically sound information is readily presented to patients.
So how can social media be beneficial for the healthcare industry?

Establish brand authority
Patients are searching online more frequently for health advice, and often trust digital sources of healthcare advice as a complement to their doctor's recommendations – again, for better or worse.
It is also common for patients to share their health experience and findings with others in their networks, which makes patients feel more aware and empowered on concerns to their health.
This insight points to an excellent opportunity for healthcare brands and practitioners to engage with these users. The key to a successful approach is listening and analysing what people are saying and with that, understanding their needs.
After this analysis, brands can distribute medically valid content that fulfils the user's needs and become a trusted authority on a specific topic.

Trust and credibility
Brand authority is closely related to trust and credibility. If patients come to a brand seeking information, it's because they trust the type of content being delivered, which will increase the credibility the brand is seeking.

Public Health Programs
In cases of significant health crises, social media can be an easy channel to reach the population, provide information on prevention and behavioural advice on managing the situation. For instance, during a bad flu season, being at the forefront of preventative advice can allow a pharmacy to make a significant difference for the better within their local community.

Easy communication between health professionals
Patients are not the only ones using social platforms to research or communicate. Healthcare professionals are also benefiting from social channels to interact with other professionals, share their medical expertise within the community, and stay up to date on industry news (think LinkedIn or Reddit).
Moreover, healthcare companies are also using these channels to communicate their positioning and insights, which greatly contributes to being perceived as a leader within the industry.

Patient Care & Education
Some healthcare professionals and companies are using social media to enhance their relationships with patients and improve access to health information. Patients can now join digital communities, receive extra support from health professionals and even track personal progress.
As healthcare professionals (HCPs) share more information online, through blogs, videos, forums, and social media, this helps improve the overall quality of information existing online and helps patients to be more informed on specific health topics.
However, many HCPs are unsure of their position on digital. Taking care of health comes with great responsibility. As such, many avoid giving advice to individual patients and instead share general advice on topics or conditions more broadly, aiming to educate groups of patients, instead of giving personal advice.
This is sound advice for pharmacists to follow as well – health recommendations should not be given lightly, after all.
Considerations
Social media allows pharmacists to better connect with patients and ultimately provide better care on a platform that is already a significant part of those patients' day-to-day lives.
However, there are some important aspects to keep in mind:

Quality of information
If on the one hand HCPs and companies can now be closer to patients, on the other hand, anyone can post something about health-related topics online. It is crucial that HCPs advise patients on trustworthy sources of information and do not contribute to the misinformation that is already abundant on the internet.

Patient Privacy
Ensuring that patient information is protected is crucial. Non-compliance with privacy regulations might be subject to regulatory action and ultimately severely damaging to the company or healthcare professional involved.
As such, if posting on social media (or another digital channel) about a condition or case, never give any reference to a specific individual or allow private information to be inferred – either directly or indirectly.
Despite the hesitance of some pharmacists towards moving forward with social media, there's no question that even considering recent issues, Facebook, LinkedIn, Twitter, and others remain platforms where patients, HCPs and healthcare companies can communicate about health concerns and deliberate on health-related topics.
The bottom line? Social media can contribute to patient education and to enhancing brands' recognition within the industry, and it's certainly something your pharmacy should have a plan for leveraging.
Back