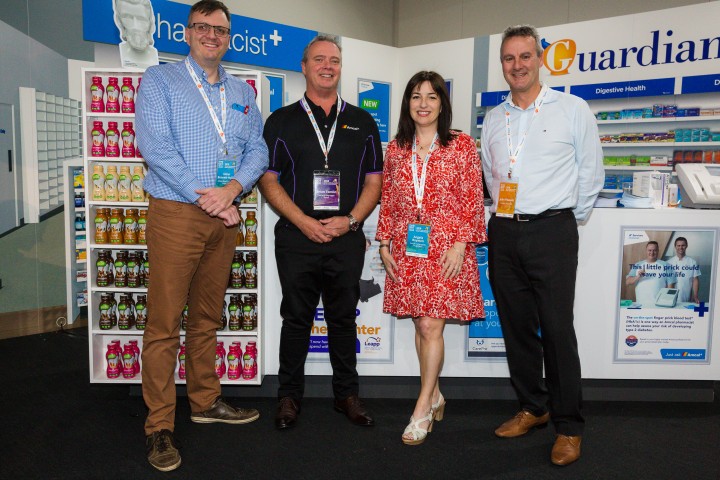 Carepro: Industry leading patient support by Amcal and Guardian
Amcal and Guardian have lead the industry with the recent release of a new and innovative patient management and support program called CarePro.
CarePro was announced at the 2018 Amcal and Guardian Retail Conference currently underway on the Gold Coast and is a program developed by NostraData, who are specialists in health data and patient insights.
The CarePro platform will allow pharmacists to manage patient health care in a secure way to provide better advice and offer additional professional services with populated doctor referrals and patient summaries ensuring a seamless continuity of care.
The platform uses unique web based technology that analyses patient medication history across NostraData's complete secure network, and is intelligent enough to notify the pharmacist if a patient is eligible for additional professional service assistance based on their medication history.
"This new and innovative patient support program backed by industry leading partners ensures pharmacists can support patients who have complex therapies and conditions. For example, the platform can be used to perform diabetes risk assessments and support Amcal and Guardian's in-pharmacy HbA1C testing. CarePro allows for consistent, professional and measurable service delivery by a pharmacy,'' said Brian Tomlin, General Manager Retail (Amcal & Guardian).
"The CarePro technology, given the easy interface between pharmacist and patient, will be a game changer in assisting with patient care.  We are very excited to roll-out this new platform nationally in Amcal and Guardian pharmacies and to partner with NostraData to ensure its data security and effectiveness,'' said Brian Tomlin, General Manager Retail (Amcal & Guardian).
"NostraData creates unique algorithms to support each patient centric program. These algorithms can be run against connected dispense databases and then notify the pharmacist which of their patients would be eligible for an individual professional service,'' said Mike da Gama, Director and COO, NostraData.
CarePro offers the following benefits to patients and pharmacists:
Predictive – CarePro uses a sophisticated analytics engine to help identify patients that may be eligible for individual professional services now and in the future
Professional– CarePro enhances pharmacist-patient dialogue through consistent and qualified patient summaries and referrals at the touch of a button
Patient Centric– CarePro delivers better healthcare through programs that are designed to support the best clinical outcomes for your patients
Proactive – CarePro delivers better patient experience as it enables pharmacists to invite eligible patients into their pharmacy for services at a time that works for them and their patient
Productive– CarePro has all the tools to support each service at your fingertips – allowing the pharmacists to get on with the business of healthcare
Partnership – CarePro fosters better collaboration with GPs and reduces fragmentation of care. GPs are kept informed with program specific introductory letters as well as patient referrals that are consistent, professional and prepopulated based on CarePro consultations.
For more information contact:
Gary Woodford                                                           Steve Dabkowski
Corporate Affairs Manager                                       Blue Dot Media
Sigma Healthcare Limited                                        0419 880 486
gary.woodford@sigmahealthcare.com.au
0417 399 204 | 03 9215 9632
Back