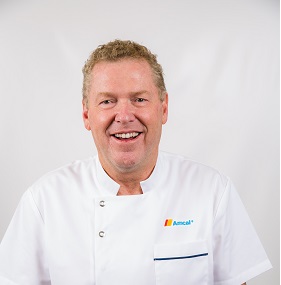 Sigma Healthcare has announced the creation of the Amcal Guardian National Council (AGNC), a representative body of working pharmacists, to advise the company's senior management on future brand development initiatives.
This new advisory body, made up of 11 Amcal or Guardian pharmacists from around Australia, will meet three times a year (over two intensive days) to co-operatively work with Sigma's management on strategic and marketing plans to improve the Amcal and Guardian brands and customer experience.
The inaugural chairman of the AGNC is Marc Clavin, a well-known Amcal pharmacist from Sorrento on Victoria's Mornington Peninsula.
"This new Council represents the member group of the Amcal and Guardian pharmacies and it means they get more of a say in how their brands are developed in the future. It's really about giving pharmacists more power and ensuring that Sigma and the members work more closely together in the future, which can only create better outcomes,'' said Marc Clavin.
"In many ways, it's also about Sigma going back to the future. Sigma was started by Ernest Leete, an individual pharmacist in Melbourne, to improve the healthcare of his community more than a century ago, and now the AGNC can act as an effective advisory body of pharmacists to influence the retail decision making of Sigma. This really can be a win-win for everyone,'' he said.
The AGNC will work closely with Sigma's Retail General Manager (Amcal/Guardian) Brian Tomlin, who devised its structure and operation, as a clear illustration that Sigma wants to listen and learn from its critical membership base.
"Sigma believes this is an important new initiative because no-one knows their customers better than the pharmacists on the ground. This bottom up approach will improve the outcomes for developing new strategic and marketing programs to help our member brands,'' said Mr Tomlin.
Each member of the Council has been elected and will operate for a three-year term.
The active role of the AGNC in guiding the brands will be demonstrated with the commencement of the Amcal Guardian Retail conference to be held on the Gold Coast from   30 April to 2 May 2018.
For more information, please contact:
Gary Woodford                                                           Stephen Dabkowski
Corporate Affairs Manager                                       Blue Dot Media
Sigma Healthcare Limited                                        0419 880 486
gary.woodford@sigmahealthcare.com.au
0417 399 204 | 03 9215 9632
Back