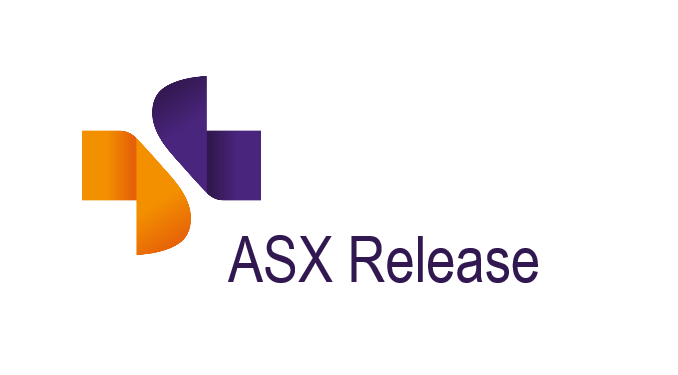 Sigma Healthcare Limited (Sigma) today announces that it has submitted a conditional non-binding indicative proposal to acquire 100% of the shares in Australian Pharmaceutical Industries Limited (API), by way of an API scheme of arrangement (Proposal).
Sigma believes that the rationale for a combination of API and Sigma is highly compelling, with significant benefits accruing to both sets of shareholders, the industry and other stakeholders. Sigma believes a merged Sigma and API would result in:
Revenue stream, product and customer diversification;
Significant synergies and other efficiencies available for the benefit of both API and Sigma shareholders and other stakeholders;
Stronger platform to operate in a changing industry landscape;
The combined entity (MergeCo) will benefit from Sigma's best-in-class and modern distribution capability; and
Greater scale and balance sheet capacity.
Under the Proposal, API shareholders would receive consideration of 2.05 Sigma shares plus $0.35 cash for each API share held. API shareholders will also have the flexibility of a mix and match option under the Proposal where they are able to elect a maximum cash or a maximum shares consideration *.
Based on the most recent closing price of Sigma shares ($0.595 per share on 24 September 2021), the Proposal implies a value of $1.57 per API share before synergies. API shareholders would own 48.8% of MergeCo under the Proposal.
Through work conducted during previous engagement, Sigma has identified at least c.$45m per annum of potential cost synergies to be available from the combination of the companies, representing a potentially significant value creation opportunity for both Sigma and API shareholders.
The Proposal allows for the payment of fully franked dividends by API of up to a maximum of $0.05 per share, including any final dividend for the financial year ended 31 August 2021. The cash component of the consideration will be reduced by the amount of any such dividend.
Sigma intends to fund the cash component of the Proposal through new debt. Sigma expects the MergeCo balance sheet will be levered at less than 2.5x net debt / EBITDA upon implementation of the Proposal.
The Proposal is subject to a number of conditions including completion of satisfactory confirmatory due diligence by Sigma, receipt of necessary regulatory approvals and unanimous recommendation of the API Board and a commitment from all API Directors to vote any API shares they respectively hold or control in favour of the transaction.
The API Board has considered the Proposal and determined that it is superior to the non-binding indicative proposal from Wesfarmers announced on 16 September 2021. As a result, API has decided to grant Sigma access to allow Sigma to undertake confirmatory due diligence and commence working with Sigma on negotiating and signing binding transaction documentation, including a Merger Implementation Deed.
At this time, Sigma shareholders do not need to take any action in relation to the Proposal. We will update shareholders and the market in due course noting our ASX continuous disclosure obligations.
Sigma has appointed Goldman Sachs as financial advisor and MinterEllison as legal advisor.
For more information, please contact:
Contact:
Gary Woodford
Corporate Affairs Manager
Sigma Healthcare Limited
gary.woodford@sigmahealthcare.com.au
0417 399 204 | 03 9215 9632
Steve Dabkowski
BlueDot Media
steve@bluedot.net.au
0419 880 486
* Subject to scale back noting maximum cash and maximum Sigma shares available.
Back