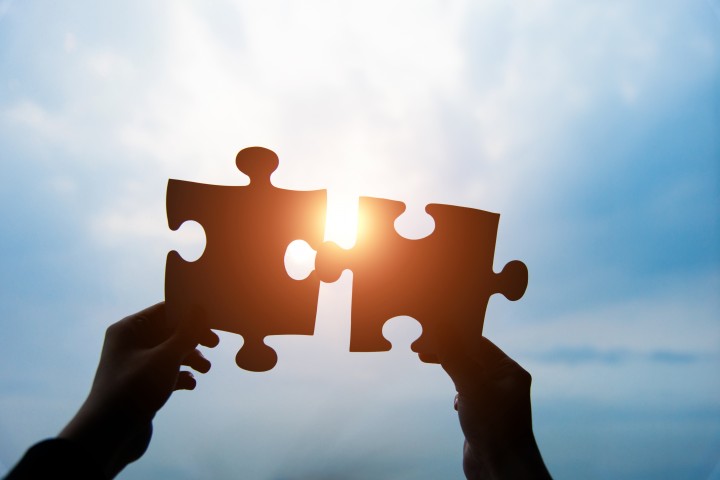 The time for pharmacy owners to act is NOW if they are to safeguard their business and weather the economic impact of COVID-19, says Paul O'Sullivan, Sigma Healthcare's Group Manager Sigma Financial Services.
With pharmacies currently at the forefront of public demand for goods, pharmacists also need to think about their own survival through the impact of COVID-19.
Here are some actions to take immediately, to ensure you're ready to endure what could be an extended period of extraordinary business conditions. You need to plan for next week, next month and the next 6 months. Talk to your accountant about developing a cash flow forecast. They are also the best source of information on government relief initiatives for small business.
Cash flow
Pharmacists are currently buying lots of stock on the assumption it will sell – but the consequence is generally that it will have to be paid for in 30 days. At the same time you have fixed operating costs – wages, rent, bank payments and tax – all will need to be paid cash tied up in advanced orders of stock, even though it may be selling, could leave you short in terms of paying other expenses
Large accounts on credit will hurt your business – be careful of over-ordering and creating a stock overhang post the pandemic. What is your  sales and returns policy on the stock you are buying? (And the stock you are selling, for that matter!) Make yourself very clear on these policies and take them into consideration when you order (and supply) accordingly.
Insurance
Now is the time to review all your business insurance policies – before you need to make any claims on them!
Get the broker who arranged your policies  to advise you. It's part of their service, so there shouldn't be any charge. Fully understand limits, caps, thresholds and definitions of words – to give you clarity on how your business is covered and how it may not be the devil is always in the detail
Then start measuring costs you might be able to claim…
Keep careful accounts of unusual costs
During the pandemic, it is likely there will be incremental costs to doing business. It is very important to record them for two reasons. Firstly, you may be able to claim them on an insurance policy or via a government relief grant. Secondly, if you want or need to do a valuation of your business in the future, you will need to be able to identify both income and costs that would be considered one off to normal business operations.  .
Examples of incremental costs are:
Use of a motor vehicle to deliver goods usually collected
Additional IT and communications costs
Increased volumes of stationery and packing supplies
Labour for executing incremental duties and customer services
Abnormal revenue growth and provision of services
Advisor costs
While assessing extra costs you'll bear, also consider current costs you can reduce. Opportunities to reduce non-essential business expenditure right now.
Talk to your lenders
Throughout the months ahead you will need to maintain an open dialogue with your lending institutions – so get in front of them now. The Australian Bankers Association has committed its members to be supportive to their customers at this difficult time. If you have a finance broker, get their advice too, make sure you are heard
Be transparent and honest. Show your cash flows and forecasts to demonstrate that you need help. At least aim for  your principal repayments to be reduced or ceased immediately. Also discuss any unused facilities fees – and any other transaction fees you're paying – and seek relief. Don't wait until the horse has bolted to close the stable door – it will create cash flow for you to survive in coming months.
Talk to your landlord
Just as a month or two could be too late to talk to your bank, you must also approach your landlord immediately. Go and seek an abatement in order to get in front of your cash flow curve and use a lease expert to help you negotiate, you probably don't have the time and  they will be able to review your lease for relevant clauses given  the current financial climate.
Get legal advice
In the weeks or months to come, you may need to make some important business decisions that call for flexibility. Now is the time to review all your major contracts – specifically clauses on "Force Majeure" and 'Material Adverse Events' and even insolvency
Take care of your people
Last but by no means least, recent weeks have been a stressful time for you and your staff – and there's little let-up in sight. Dealing with a frantic public is extremely stressful, so check on their mental health and monitor how they are coping day to day. This will give them a sense of comfort that you are taking care of them.  Also check in with your fellow pharmacists – pharmacy is a strong community that should be able to lean on and learn from each other through these times.
Hold regular team meetings to maintain a sense of purpose and initiate sensible new strategies within the business fast. With the challenge of COVID-19 comes opportunities, so ensure your people are ready to respond with new ways to support your community.
Rotate new and existing members and encourage them to share knowledge – because if a team member falls ill, you'll need replacements trained up. In just one example, one of the large Australian supermarkets is taking on another 5,000 staff!
It may be too early yet, but consider offering a deferred bonus to thank your people for the support they've given your customers and business.
Finally, Sigma Financial Services is here to help you too. The COVID-19 pandemic is unprecedented in modern times – but we are with you. We will be continuing to collect benchmark data across the pharmacy industry, which will give us important insights to share with you as time goes on.
If you have any questions we can help with please contact your Sigma Account Manager or Sigma Financial Services via pharmacy.finance@sigmahealthcare.com.au or call 03 9215 9780. Your privacy is of paramount importance and any discussion is highly confidential.
Australian Government: https://treasury.gov.au/coronavirus
VIC: https://www.business.vic.gov.au/disputes-disasters-and-succession-planning/illness-and-business-management-plan/coronavirus-business-support
NSW: https://www.nsw.gov.au/news-and-events/news/health-boost-and-economic-stimulus/
QLD: https://www.business.qld.gov.au/
SA: https://www.sa.gov.au/covid-19
WA: https://www.wa.gov.au/organisation/department-of-the-premier-and-cabinet/coronavirus-covid-19-western-australian-government-response
TAS: http://www.premier.tas.gov.au/documents/FACT_SHEETS_-_STIMULUS_PACKAGES_Final-V2.0.pdf
NT: https://coronavirus.nt.gov.au/community-advice/business
ACT: https://apps.treasury.act.gov.au/
Back