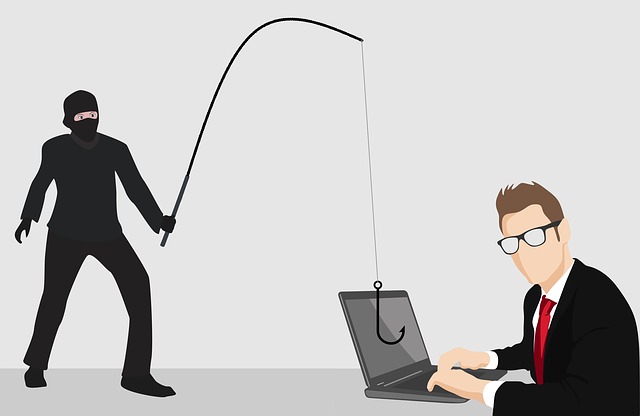 Sigma Healthcare is aware of a current scam campaign targeting job seekers directly via text.
Individuals posing as Sigma employees have approached job seekers to contact them via Skype for a briefing/job interview.
An example of the scam is below: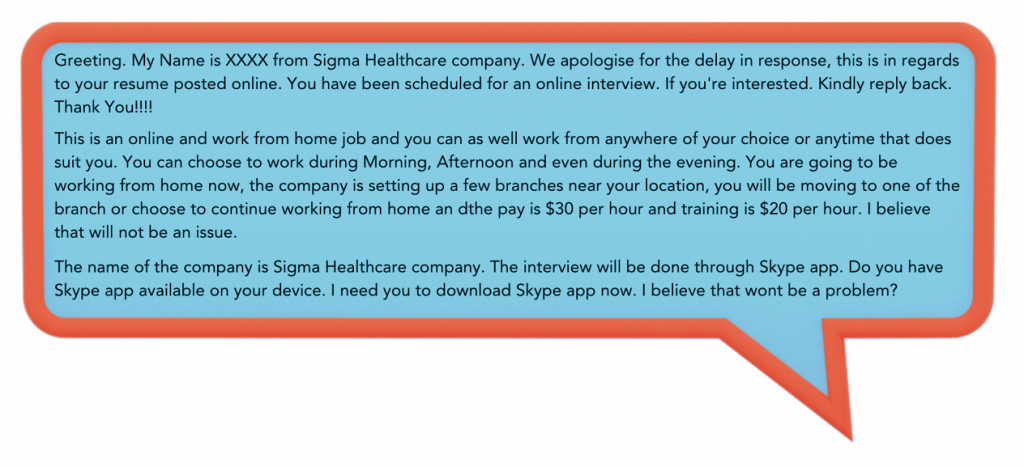 At Sigma Healthcare Limited, we never request personal information such as date of birth, address, contact details or banking details via a link in an email, instant message, social media platform or text message. Unsolicited 'work from home' opportunities or job offers, particularly those that offer a guaranteed income or require you to pay an upfront fee, should be viewed with skepticism.
If you receive this type of suspicious email, instant message or text message, please report the phishing scam to ACCC. For more information about how to stay safe online, visit the Stay Smart Online website and SCAMWATCH.
Back