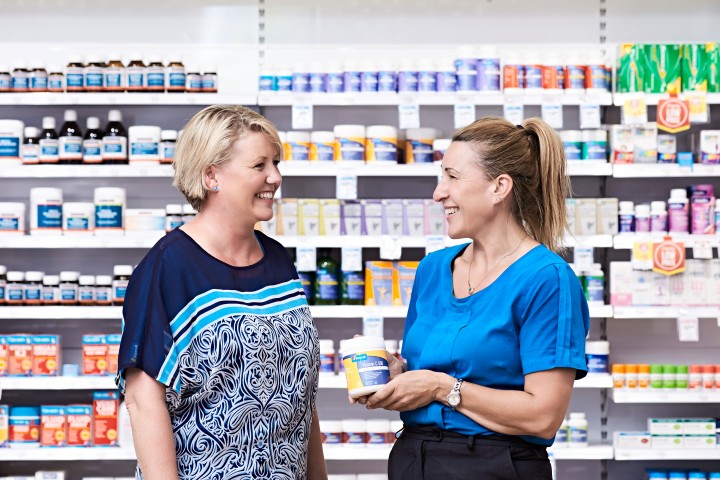 Sleep Apnoea in Australia
Community pharmacies are often the first point of contact with the healthcare system for patients experiencing symptoms any number of health issues, including sleep disorders. The Sleep Apnoea Program delivered by Amcal and Guardian pharmacists, in partnership with Australian Pharmacy Sleep Services (APSS), gives us the potential to identify the substantial undiagnosed cohort of Obstructive Sleep Apnoea (OSA) sufferers. As healthcare continues to evolve, patients seek to be informed more than ever. As accessible healthcare professionals, we are in a strong position to provide sleep apnoea services and empower patients to take control of their health.
How can pharmacists best support sleep apnoea sufferers?
There are many ways we as pharmacists can support patients with sleep apnoea, starting with local and national health promotions to raise consumer awareness of sleep health problems. We can also identify at-risk patients, explain complications of leaving OSA untreated and refer patients on for clinical assessment. We can also provide education about lifestyle modifications to help reduce symptoms, and review patient medication.
In collaboration with doctors, pharmacists can discuss home sleep tests with patients, advise them regarding the treatment they have been prescribed and offer follow-up services. Pharmacists are ideally placed to provide ongoing patient support, with the average Australian visiting a community pharmacy 14 times each year.

What are some of the challenges Pharmacists face in delivering services such as the Sleep Apnoea Program?
There are two significant challenges for pharmacists providing health services to patients: time and space. Many of our Amcal and Guardian pharmacies have successfully overcome these obstacles by investing in private consultation areas and taking part in the dispensary excellence program Leapp. This Sigma initiative aims to enable pharmacists to spend more time one-on-one with their patients.
Why is Pharmacy ideally placed to support patients with Sleep Apneoa?
As the most accessible frontline healthcare providers, pharmacists are ideally placed to screen patients who may be at risk of sleep apnoea with clinically validated tools. Patients identified as having a high likelihood of OSA would be offered a cost-effective and accurate home sleep test. This test is always interpreted by a doctor who provides written recommendations for the patient, such as Continuous Positive Airway Pressure (CPAP) or lifestyle modifications.
What does the Sleep Apnoea Program mean for patients and pharmacies?
Sigma Healthcare announced recently that both Amcal and Guardian pharmacies will launch a national roll-out of the APSS Sleep Apnoea Program, the most comprehensive sleep apnoea testing program in Australia's history, in June. With as many as one in four Australians at risk of developing OSA, these pharmacies have chosen to embark on the national program to help identify the undiagnosed cohort of the population.
"We know that around two million Australians suffer from this debilitating complaint and this national testing program of Amcal and Guardian customers will help to better identify this issue for sufferers,'' says Brian Tomlin, General Manager Retail (Amcal & Guardian).
The program, provided by Amcal and Guardian pharmacists in partnership with APSS, will give undiagnosed, sleep deprived Australians the chance to easily test whether they are suffering from sleep apnoea. Tests are affordable and can be completed overnight in a patient's own home. Patients will then receive test findings to discuss with their pharmacist and GP to develop a management plan.
Once identified with the condition, patients can hope to see significant health improvements in many areas of their lives with appropriate treatment. These patients will likely experience positive health outcomes and increased energy levels, higher productivity and stronger interpersonal relationships. We also know the importance of happy customers. If we are able to build trust, our cared for patients will likely return benefiting both parties in the long term. Our exclusive program offers us the opportunity to build upon existing client relationships and nurture these further.
The Sleep Apnoea Program is conducted in line with professional practice standards. Our pharmacists are not diagnosing patients with sleep apnoea, as appropriately trained doctors do this. Meaningful health conversations with our patients are always our prime focus, while clinically validated screening tools can help determine if further investigation is needed.
Several of these tools can be used as an initial patient screen, such as the 'Stop-Bang' questionnaire recommended by Sigma. Should results of this screen indicate a high likelihood of OSA, the patient is offered an at-home sleep study. Advanced diagnostic technology has made this test easy, accurate and simple for a doctor to interpret. Where a more complicated condition other than OSA is suspected, a patient may be referred to the more comprehensive level 1 sleep test requiring an overnight stay in a sleep laboratory.
Treatment options have become more advanced, although CPAP remains the most efficacious treatment option. Significant improvements to the machines and the masks have made treatment a more pleasurable experience for the patient leading to greater adherence to therapy and better health outcomes.
Learn more about our Sleep Apnoea program and how we can work in partnership with you to support your pharmacy. Join Sigma Healthcare today.
Back