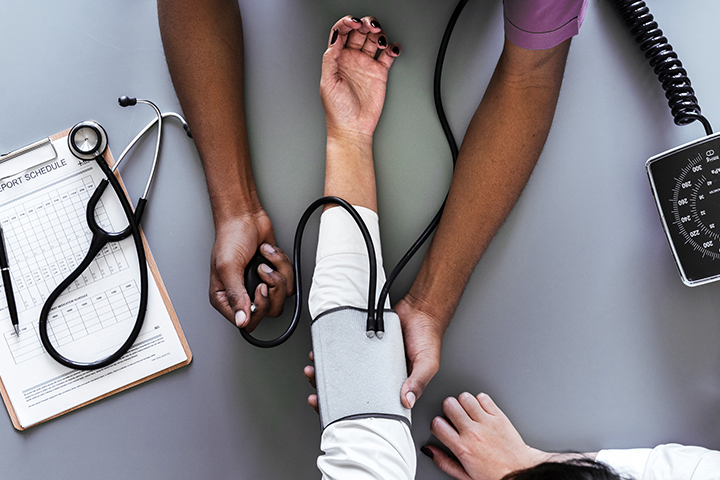 60% of all Australians are currently considered overweight or obese, and many are just not worried about their weight, making it a significant health problem. The impact of excess weight can be far-reaching, as a risk factor in developing many health conditions. Some of these include heart disease, sleep apnoea and type 2 diabetes. While excess weight can hamper the ability to manage chronic disorders, it also increases the risk of developing these conditions in the first instance.
Lifestyle and health programs are vital for both patients and pharmacies, according to Nick Biggs, National Manager of Primary Care at Sigma. Pharmacies play an essential role in assisting with weight-loss management and providing valuable programs and tools to patients.
The two-tiered program
Guardian's 'Take control of your weight today' is one such program. It is a two-tiered program, with the first tier an initial patient assessment. This free, personalised weight loss consultation takes less than ten minutes and doesn't require an appointment. In the discussion, the pharmacist will check and advise on BMI and blood pressure, waist circumference, weight loss and management advice, and product recommendation. Weekly weight tracking and other health measures, such as blood pressure measuring, can then be implemented. There is no charge for the advice and support offered in the program. Patients only need pay for products to support weight loss programs as needed.
The next tier is only available at selected Guardian and Amcal Pharmacies. It includes a private consultation with a trained Wellness Coach and an invitation to join the Be Good To Yourself program. This second tier consists of a tailored diet and exercise program and weekly motivational support and guidance for the patient. All Guardian and Amcal pharmacies nationally can offer tier one, with selected pharmacies equipped to provide tier two. There are plans to expand the Be Good To Yourself consultations further across our network. In the meantime, Be Good To Yourself products are available in the majority of Guardian and Amcal pharmacies, with further support available via the website.
The program is based on a comprehensive and scientific weight management program and is designed to give patients all the tools, education and support they need to lose weight and improve their overall health. A patient would benefit from weekly in-pharmacy consultations, although this can be adjusted based on individual availability and needs.
The role of the pharmacist
The pharmacist plays a vital role in weight management, providing initial screening of patients for assessing whether weight loss is required. They are then able to discuss the options available within the pharmacy or give a referral to another health care professional if needed. Obesity and being overweight can often relate closely to other diseases, such as diabetes. A pharmacist can help by effectively monitoring any existing conditions and implementing any necessary medication adjustments iniated by the GP as a patient loses weight.
Program outcomes
There are significant benefits associated with getting weight loss help from a local pharmacy. Being so easily accessible to patients, a local pharmacist can be an excellent first contact in a weight management journey. If needed, the pharmacist can then refer the patient on to either their GP or a dietitian. When a pharmacy becomes involved in weight management, it is to supplement the current healthcare system, rather than seek to replace it or other healthcare professionals.
Since its inception, the Be Good to Yourself program has seen a range of positive outcomes. 469 participants were involved in 2017's pilot study. The average weight loss over 12 weeks was 5.9kg, with 93% of participants saying they felt healthier at the end of the pilot. More specifically, 73% achieved clinically significant improvement in joint pain, and 72% were able to lower their systolic blood pressure. The program has the potential to help with other health problems significantly. For instance, losing just 5-10% of initial weight can see flow-on improvements to other conditions such as type 2 diabetes, high blood pressure and lower joint pain.
How health programs benefit business
By providing health services, such as weight management counselling, a pharmacy can differentiate itself against the competition. It is just one of the ways they can offer a more holistic solution for the local community. Pharmacy team members also reap the benefits of integrating community programs. Supporting weight management customers to achieve their goals and improve their overall health is rewarding work. It also further supports customer loyalty and offers a point of difference.
Challenges for pharmacists
There are several challenges involved in running a successful weight management counselling program. At Sigma Healthcare, we provide support and guidance on pharmacy design and consultation space requirements. We also offer a comprehensive training program that ensures pharmacists and other team members are confident and well equipped to support their patients with healthy weight loss goals.
Once a pharmacy has completed their training and has a consultation room set up, the next challenge is promoting the program to the local community. Sigma Healthcare provides a suite of local area marketing tools to support each pharmacy with promotion. Once patients begin to access the program, recruitment of new customers relies on word of mouth referrals, combined with ongoing local marketing.
Learn more about our services and brands and the 'Take Control of Your Weight Today' program.
Back