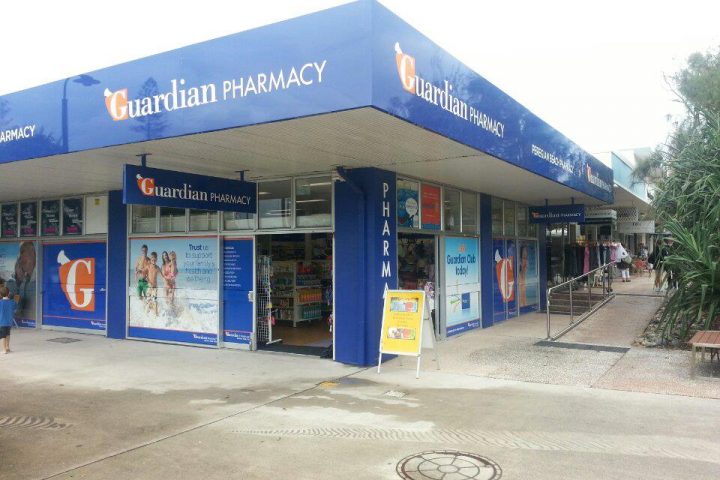 In an article I wrote late last year, Suffering in silence won't help your pharmacy, I outlined the five fundamental ways a pharmacy business can go wrong. In this article I'd like to dive deeper into one of these categories: leases and rent.
Your lease is one of the most important contracts you'll ever sign. Unless you own the site, if you don't have a lease you don't have a pharmacy. It's more important than a sale contract because, once you've paid for the pharmacy, the lease is the necessary contract which creates the value – because the Pharmacy Approval Number (PAN) is attached to it.
In my last article Top labour costs and risks for your pharmacy to avoid I said that wages are a pharmacy's largest controllable outlay because you have the capacity to dial them up and down. Rent is the second highest cost of doing business. The first lease you enter into is also a controllable cost; you can either sign or not sign. Successful pharmacy businesses and groups I work with will not sign a lease until it fits their business case. Once a lease is signed, most retailers don't think there is much they can do to influence it, but sometimes you can.
If rent is proving a drain on your pharmacy business for whatever reason, there may well be something you can do to ameliorate the situation – and the faster you act, the better. But don't expect it to be a short process; I've just supported a customer on a two-year lease journey, which resulted in a reduced lease, changed shopping centre locations (to a smaller and better site with increased foot traffic), fit-out finance and support from Sigma. In the first two weeks in the new location turnover was up 10% and customers are now aware there is a pharmacy in the shopping centre!
Taking out a lease
Obviously, hindsight is a wonderful thing. If you knew what you had learnt a year into your lease arrangement when you initially negotiated it, things might well have been different! Having worked with hundreds of pharmacists over the years, we can offer some hindsight up front.
Based on our overview of the typical issues pharmacy businesses face with lease arrangements and rent levels, we've developed a checklist for entering into a new lease.
Research locations
Poor locations are inexpensive for a reason. You must invest time in due diligence by getting to know some important considerations including:
Is the shopping centre or retail strip relevant to its local or passing demographic?
What is the foot traffic to which shops? Where does it come from and why?
How convenient is parking? Are there impediments such as lack of a road crossing?
How close are competitors and what is their positioning?
How close are medical and allied health services, to drive scripts and front-of-shop sales?
Will customers be able to see your store? How visible will its signage be?
Are there any proposed changes to the centre or shopping strip?
What are major tenants doing?
Understanding rules for pharmacies generally and specifically as they can be used both for and against you by competitors and yourself as an owner.  Understand rent metrics on a per metre basis depending on locale and get them benchmarked. In today's market, any commitments or promises by landlords MUST be obtained in writing, otherwise they're just unsubstantiated comments to hook you to the site without any supporting evidence in any potential dispute.
Get expert help
Having pinpointed a potential location, always engage a lease specialist to negotiate your lease for you – I always introduce a lease negotiator for any customers I am assisting at Sigma. Ensure that the way you remunerate them aligns with your business objectives and you agree the engagement in writing. No win, no fee is usually your best option. Avoid hourly rates for time spent, up-front cash payments or agreed fees, as you run the risk of overpaying or not getting the best outcome – as the negotiator is not aligned with your desired outcomes. As part of the engagement letter, ensure the negotiator puts in writing they have no conflict of interest in negotiating your lease.
Signing off the lease negotiation strategy is just as important. These discussions can be brutal and you need to be 100% committed to the strategy and prepared to play a long game to achieve success. Landlords are interested in getting paid a good return monthly for the bricks and mortar they have invested in. Negotiating the wrong agreement can determine if you go broke in the process!
A lease is a legally binding contract – so get legal help on any clauses you don't fully understand or feel uncomfortable about. It is far better to pay a bit of money for advice before signing, than face a permanent financial commitment you can't escape from.
Vaughn McGuiness from Business Development Company (BDC) who negotiates leases for pharmacists says, "The single biggest difference between a landlord and pharmacist is that the landlord will always give themselves options for tenants they can lease to. A leasing negotiator should always source viable options to present to their client and not get fixated on the one location chosen by the pharmacist."
Avoid personal guarantees
Get specialist advice on how you can use the corporate structure of your business ownership to help you prevent having to bear personal liability for lease guarantees.
Be wary of CPI-based clauses
If your landlord wants CPI-plus rent rises, it is a compounding return for them. Fixed rent increases in recent years have often been well over CPI – so it is important to understand how you are going to grow your business in order to meet increasing rents (and wages) year on year. This will creep up and, in an industry subjected to ongoing PBS reform, think about other potential revenue streams and the space they'd require in your pharmacy in order to compensate for lost PBS revenue.
Give yourself a buffer
Once a lease is set, you're locked in for a set period – so make sure the rent allows your business a buffer if sales diminish or stagnate for whatever reason.
Renegotiating an existing lease
Yes, I've just said that once you've signed a lease contract, you're committed to it. But there are ways you can ameliorate a difficult situation caused by unforeseen circumstances.
If a downturn in business is caused by your landlord – for example, renovations of a shopping centre or a neighbouring property – then you should seek an abatement up front. Don't wait until the works start and your cash flows are drained, then try to seek compensation afterwards.
If your pharmacy business is affected by external causes such as extended road or utility works that reduce passing traffic, or a major development in your locale reduces parking, it might be possible to get your landlord to share some of the pain.
Again, always get expert help. A lease specialist can help you by negotiating some rent relief, or even the early termination of your lease contract. Here are three real life examples:
Scenario 1: Pharmacy made to move
A landlord moved a pharmacy mid-lease and turnover dropped $3m, but the pharmacy business was never compensated. Sigma and a lease negotiator worked together over nine months to obtain a lease reduction of $200,000 per annum and a 100m2reduction of shop size  – creating over $1.2m in equity for the pharmacy owner.
Scenario 2: False representations
A landlord made claims of changes to be made – supported by architectural drawings – before a shop lease was signed. With the support of a lease negotiator, the pharmacist threatened legal action when the changes were not made after the lease was entered into, and the lease was successfully renegotiated.
Help is at hand
Because we work with so many pharmacy business owners in a wide variety of location types around Australia, we hear both good as well as bad news on leasing and rent negotiations and their outcomes. That's why we always recommend you get expert help – and why we've got to know a number of specialists who can lend a hand.
So, if the cost of your rent or the terms of your lease are causing you grief, don't suffer in silence! Talk to your Account Manager about how Sigma Financial Services can provide an introduction to a trusted adviser.
You can arrange for a comprehensive Finance Health Check through your Sigma Account Manager or by contacting Sigma Financial Services via pharmacy.finance@sigmahealthcare.com.au. Your privacy is of paramount importance and any discussion is highly confidential.
Back