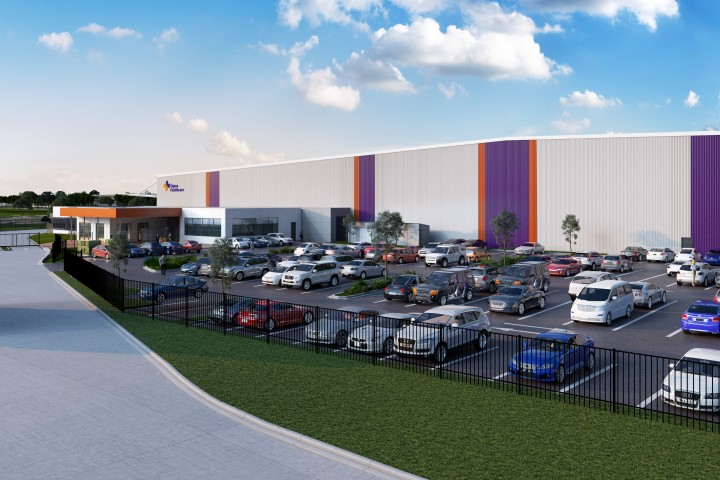 At Sigma Healthcare we strive to deliver a high quality service that promotes sustainable business growth by consistently improving end to end supply chain efficiency through investments in infrastructure and technology.
The beginning of our largest distribution centre in Western Sydney is highly exemplary of Sigma's commitment to improving healthcare efficiency and customer outcomes.
As a pharmacy brand operator and healthcare provider, we know how complex it can be managing a business while seeking effective ways to provide safer, better care under day-to-day financial constraints. A deficient or fragmented supply chain can greatly increase overheads, least of all in the additional time-stressors it will place on your inventory management procedures.
Effective supply chain management, coupled with a distribution service you can count on, will improve your business performance by controlling costs and optimizing the standard of care your pharmacy is able to deliver.
As Sigma Healthcare's CEO Mark Hooper said "Sigma services the biggest network of pharmacies in Australia and our distribution centres are critical to ensuring a smooth and speedy wholesale distribution chain, especially for those time sensitive medicines critical for community health. As a company, we've made an overall commitment of over to $220 million to improve our distribution centre network in Brisbane, Perth and now Sydney.''
Supply chain management technology plays an increasingly important role in reducing supply chain costs. Information systems and automation technologies like those being implemented in the new Western Sydney distribution centre will help with tracking transactions and provide valuable data that may help identify and improve inefficiencies.
The new $110+ million Sydney distribution Centre "will best showcase the improvements we will make in automation and logistics management. As a company, we are committed to future growth and our new network of distribution centres across the country will be critical to achieving that outcome,'' Mark Hooper says.
In addition to the clear benefits for both patients and healthcare providers, the new distribution centre, which will be fully operational in the first quarter of 2020, will have a greater impact in the community by significantly boosting employment – approximately 450 jobs during the construction phase.
Moreover, the new 40,000 square meter project has also been designed to maximise environmental efficiency and to limit ecological footprint.
The Mayor of Penrith, Councillor John Thain said "Council recognises that for innovation to have impact in our community, we need to have high quality medical and health services on the ground. Sigma will be a strong link in that chain of excellence."
Learn more about Sigma Healthcare distribution centres and how we can help you to grow your business.
Back