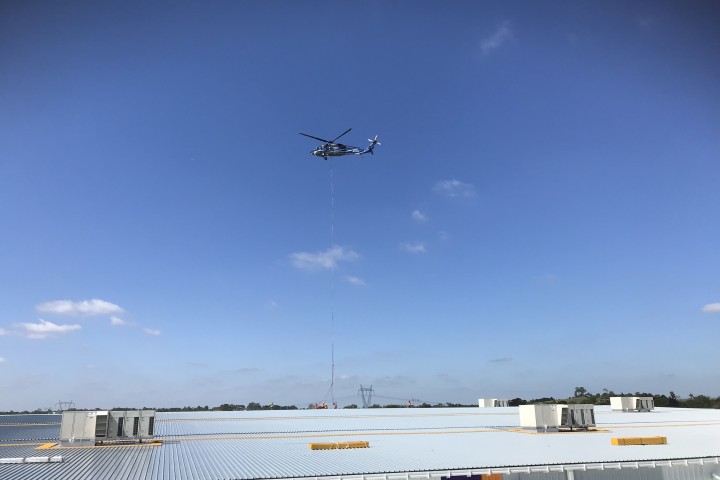 With a Blackhawk helicopter of course!
Recently Qanstruct, the builder of our Kemps Creek Distribution Centre (DC), arranged for the installation of the site air-conditioning units using a US Coastguard helicopter.
The Blackhawk helicopter which can fly at a speed of 357km/h and is capable of lifting 4.1 tonne of cargo, using a sling, arrived in Australia by ship on a Wednesday, was reassembled on Thursday, then certified by the Civil Aviation Safety Authority (Australia) CASA and cleared to fly from Melbourne to Sydney on the Friday.
The following footage from Saturday's installation shows just how skilled these pilots are.
As you can see, construction of this DC is progressing quickly with the warehouse floor now completed and work to the offices well underway. Project Management are also working with Knapp on the detailed automation design and installation plan. Pleasingly this project is currently within budget and on time.
The US Coastguard helicopter will be staying in Australia to assist with firefighting this bushfire season and although it will be great to see it hovering in our sky's, we hope it will not be needed too much.
Back