Sigma continues to expand our national footprint and market presence through our distribution services to hospital pharmacies and health facilities throughout Australia.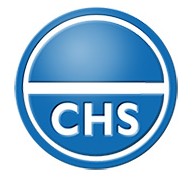 Through CHS, which has over 40 years' experience supplying public and private hospitals, Sigma Hospital Services offers tailored solutions including Pharmacy and Ward Imprest services.
Through Medical Industries Australia (MIA), we also distribute medical devices and consumables to hospitals, pharmacy and aged care across Australia.
Sigma is expanding to become a National Hospital Distributor, creating a more dynamic and competitive market place. With a range of over 10,000 healthcare products, including the full range of PBS, Section 100, Schedule 8, cold chain and various other specialty lines, Sigma Hospital Services can deliver core products to hospitals in full and on time. Our portfolio is rapidly expanding to meet specific Hospital customer needs for both contract and non-contract lines.
Sigma Hospitals now has around 10% market share of the $3.0 billion national hospital market. We have a strong and growing presence in New South Wales, Victoria, Western Australia, Queensland and South Australia – all supported by state-of-the-art distribution centres providing efficient, integrated solutions for customers.
With tailored solutions, an efficient network and a dedicated Hospital Team, we are confident in our ability to deliver exceptional levels of service to our customers.