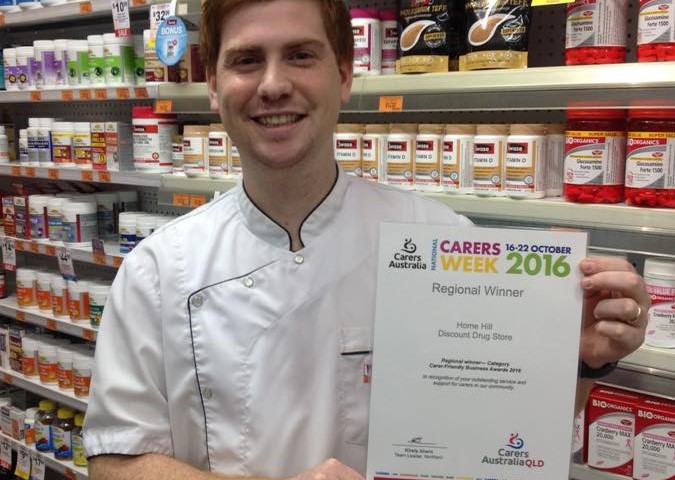 Sigma congratulates Home Hill Discount Drug Store, who recently won the Carers Australia Queensland Business Award.
The award recognises outstanding service and support for carers in the local community, and was announced during Carer's Week.
Owner and pharmacist Phil Derlagen said he and his team were honoured to win.
"We were nominated specifically on how we help people manage their medication, packaging their medicine into weekly packs, talking to them about how they work," he said.
He said without his amazing staff and their dedication toward helping people, they wouldn't be able to do the work they do.
Sigma is a proud supporter of Carers Australia and the work they do to support the community.
More details are available at carersaustralia.com.au
Back