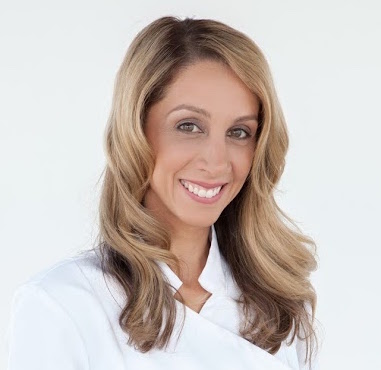 As Sigma Healthcare's Dispensary Learning & Development Specialist, Vanessa plays a pivotal role in implementing the LEAPP Dispensary Excellence Program – a program that supports pharmacists to be more available to engage their patients and improve pharmacy success and patient health outcomes.
Held in picturesque Daylesford, the two-day event saw like-minded women in pharmacy come together for insightful seminars, round table sessions and workshops from industry leaders. Now in its 4th year, the Medici Women's Conference had a clear focus on business – featuring a range of inspiring, informative and influential speakers. Here's a brief snapshot of the conference along with some of my favourite quotes from the speakers – and, key information on the growth of women in pharmacy. Hint: we're going from strength to strength!
The numbers game
According to the Pharmacy Board of Australia Registrant data* of the 30,913 pharmacists registered in Australia, there is strong female representation.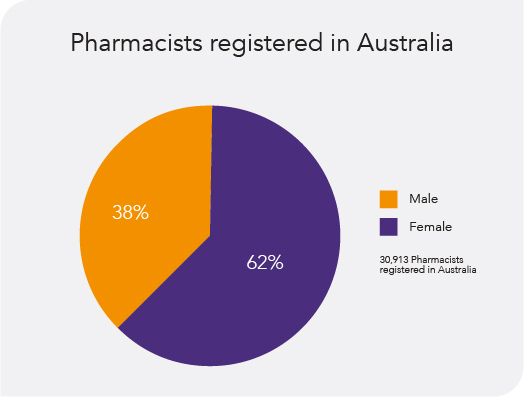 The total number of registered pharmacists increased by 18% over the 5-year period from 2013 to 2018, with a 28% increase in female registrations over the same period.  Interesting trends are also emerging in the age profile of registered pharmacists.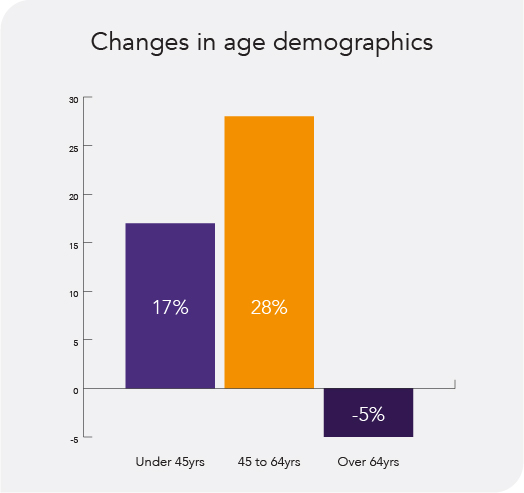 Based on these promising figures, I'm extremely excited for what the near future looks like – and equally excited to see which women become our industry's thought-leaders.
Here are some key insights from the conference
During the event we heard from Medici Capital representatives in Frank Sirianni, Christian Sirianni and Natalie Sirianni. Their commentary gave attendees some great, practical ideas that can be applied to their careers in pharmacy.

"It's important to engage patients and consumers in a way that builds trust and adds value"
Frank Sirianni, Medici Capital Managing Director
Frank provided a pharmacy industry update and shared key market trends and valuable data insights on the wider industry. Most importantly, every woman was able to then take these practical tips away for themselves and their businesses.
"The pharmacists that are succeeding at maintaining value in their businesses are involved – and actually believe they can have an impact, care more and take time to pay attention and focus on getting information quickly and focus on creating solutions quickly."
Christian Sirianni, Medici Capital Head of Valuations
Christian discussed the intricacies of pharmacy valuation principles and how to maintain value within your pharmacy business.
"As pharmacy owners you need to be ready to take action and make the improvements that are already available in your businesses."
Natalie Sirianni – Attain Business Brokers Director
Natalie provided a pharmacy market update and shared some interesting insights on larger scale trends and societal changes – resulting in a thorough understanding of how events in politics, government changes and the media can influence perception and reality.
From FredIT Group, we heard from Group Product Manager for Innovation and eHealth, Danielle Bancroft. Covering the ever-expanding digital space, Danielle educated us on customer experience and customer expectation in healthcare, and the importance of fostering a pharmacy that's agile and can support the changing needs of customers. Perhaps this summarises her presentation best:
"By 2020 customer experience will overtake price and product as the most important brand differentiator….and the customer journey doesn't start and end with the bricks and mortar experience, it starts and ends the moment they interact with your business."
Speakers Regina Cowie, National Pharmacy Operations Manager for Priceline Pharmacy, and Marta Stybowski, GM Pharmacium, hosted a panel discussion about innovation in dispensary design and layout, sharing insights from other industries and how we can learn from different retailers to enhance our customers' experience.
Be part of something better
I was also fortunate  to present, delivering a presentation titled "Be a part of something better". I shared leadership lessons learnt from leading The LEAPP Dispensary Excellence Program across the Amcal and Guardian networks, focusing on how to improve pharmacy performance through leadership and team cultur. I also shared that as women we are better together and Sigma Healthcare supports pharmacy owners to build better businesses through providing an engaged and connected network.
"Relationships are the answer to disruption and building a team and culture that delivers consistent customer experiences in a personalised way, will be the ultimate competitive advantage".
Where to next?
While the conference covered topics relevant to today's pharmacy community landscape, it's important not to lose sight of continuing the growth. Suzanne Soliman, PharmD, founder of the Pharmacist Mom Facebook group said it well when she said "although women continue to push through the boundaries and the 'glass ceilings', we can empower one another to grow even more".
It's important that industry thought-leaders and influential individuals continue to support women in diverse roles and push for the number of female pharmacists to continue growing. It's all about self-belief, having the confidence to lean in and contribute. Sharing stories that celebrate the success of other women overcoming challenges and adversity to expand into different roles, and positions of leadership, will lift all women within the industry. Even other sectors, such as finance, tech and media, need to continue to give women a voice and showcase the impact and influence they are having.
Through its commitment to providing connected healthcare solutions, Sigma Healthcare network has created a number of different roles for women to enter the healthcare industry.  From wholesale, to retail pharmacy, hospital, and a growing focus on innovation and technologies, Sigma Healthcare continues to create opportunities for women to contribute, grow and influence the future of healthcare. Sigma Healthcare is also committed to and supports a very flexible and family-friendly career environment.
In addition, the women who are part of our pharmacy brands occupy a range of different roles and positions – embracing pharmacy ownership, advanced clinical roles in general practice, team training and development, academia, corporate leadership and as part of integrated healthcare teams in regional and remote communities.
Empowering the future
Sigma Healthcare will continue to support the Medici Women's conference and future events. It was great to see what themes resonated most with attendees and what they were able to take away and implement for themselves. The Medici Women in Pharmacy Conference presented engaging topics that were focused on improving pharmacy performance and value, pharmacy team engagement and culture, and exceptional customer experiences – surely themes that will grow and grow in 2020 and the years to follow.
*For period ending December 31st 2017. Source: viewed at www.pharmacyboard.gov.au/Registration.aspx
**Source: viewed at https://ajp.com.au/columns/talking-heads/can-we-get-the-numbers-right/
Back