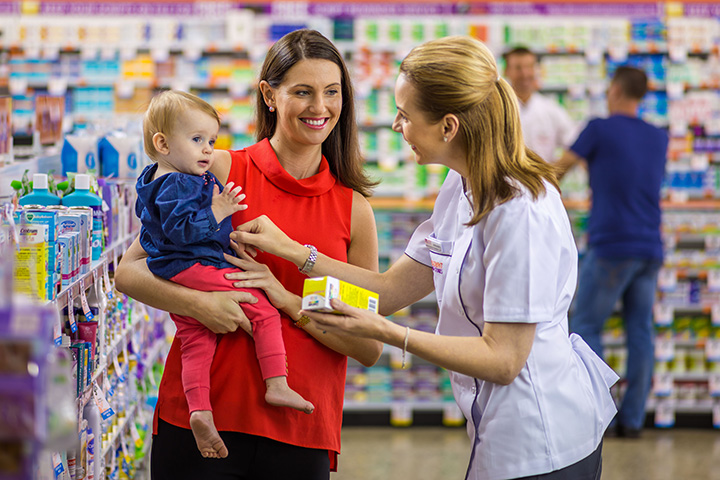 Healthcare organisations today are facing significant changes, such as the need to satisfy a progressively more 'aware' and demanding user, and the need for internal changes to keep pace with the rapid evolution in technology and approach. The future of healthcare will include more extensive and integrated systems, and more patient-centred care, to provide patients with what they need.
Leadership in the pharmacy sector is critical at this time, as the industry faces both opportunities and hurdles, such as maintaining Community Service Obligations and challenges from government. Sigma can lead the traditional pharmacy sector through this period, offering pharmacists and other leaders proven strategies for success. Local pharmacies play a critical role in every community in Australia, and this leadership support is vital to achieving successful outcomes.
Excelling as a healthcare leader requires the adoption of leadership strategies such as communication, human resources management, and planning.
Leadership vs management
Knowing the difference between leading and managing is fundamental to leadership. While managing people can achieve excellent outcomes, leadership is something entirely different. Leading involves establishing a strategy and communicating a vision, then inspiring others to meet performance objectives. Leadership strategies, such as integrated care, shared decision-making and internal transparency, are vital for a sector that aims for high-value care and a culture of continuous improvement. Rather than seeing strategies as checklist items, they 'must become core components of an organisation's DNA.'
Driving strategic change
Find clarity of purpose, unity and transparency
The first step in any strategic transformation is to clarify the mission, visions, and goals. The 'mission' declares the reason for being, the 'vision' represents what its leaders want the organisation to achieve, and 'strategic goals' are the results that the organisation pursues. A pathfinder builds this vision, and marks the trail for those who follow.
By understanding your market dynamics, your customers and what drives their needs, your business goals can better match these needs. A strategy is then built around the critical step and being prepared to embrace a change in organisation culture. Lastly, a strategic plan must generate a competitive advantage. Being able to communicate the strategy is paramount for it to be embraced by business partners and throughout the organisation.
Essential management competencies for today
The most effective managers understand the context in which their organisations exist, their unique culture, and have significant industry knowledge. Strong communication is also vital and assists leaders to build relationships with other people, which can lead to great organisational results. Sigma is a leader in the healthcare industry and needs leaders and managers who have strong connections with members or customers, are open to and embrace significant change in the industry, and importantly are true to the Sigma core values.
Earning and building trust
A leader in any organisation needs to earn trust, which comes through consistency in application. While driving the operational performance of a company, a leader also sets the strategy in conjunction with the board and provides empathy, collaboration and motivation for the senior management team. Gaining the trust of the board is critical and involves delivering on performance, but also illustrating the ability to work collaboratively with the board.
Teamwork for successful collaboration
If leaders are seen as part of the team, not above them, this facilitates strong team engagement and encourages communication and collaboration. It also contributes to breaking down silos that could potentially act as a handbrake to business improvement. Teamwork is also about empowerment, giving those around leaders the opportunity to contribute to strategy and stay three steps ahead.
Client connection is key
Sigma works hard to keep healthy and sustainable client connections as the business grows. We understand that business partnerships are the key to our success, whether that be suppliers, members or customers.
To position ourselves more closely to our clients and partners, we recently created the Amcal Guardian National Council (AGNC), a representative body of working pharmacists, to advise the company's senior management on future brand development initiatives. This new advisory body is made up of 11 Amcal or Guardian pharmacists from around Australia. It meets intensively three times per year to work collaboratively with Sigma's management on strategic and marketing plans to improve the Amcal and Guardian brands and customer experience.
Learn more about Sigma and our services here.
Back