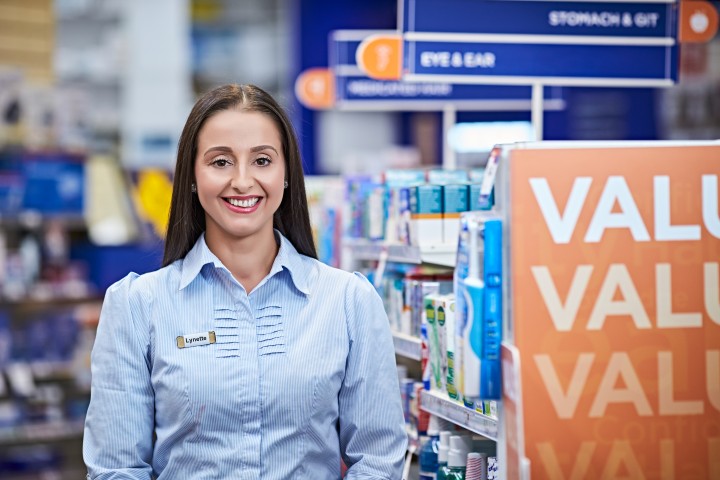 The purpose of a pharmacy has evolved. No longer purely medicinal retailers, pharmacists are fast becoming a one stop shop for health services across the board, with additional beauty, wellness and lifestyle offerings completing the package. Few pharmacy brands have exemplified this as well as Guardian, a fact that this year was recognized by the Canstar Blue judges who awarded the brand the highest five-star rating for Most Satisfied Customers in the pharmacy category.
A proud Sigma brand member, Guardian has always been driven by a community and patient-focused approach to healthcare. It was this commitment to customer service, as well as its extensive range of free health management programs and consistently reliable expert advice during 2017 that lead to the Most Satisfied Customers recognition.
Guardian has evolved beyond what we thought of a pharmacy even 10 years ago. It's a place where people can have their eyes tested, get checked for diabetes and find out about the health of their heart, all under the one roof. It's a transition that resonates well with consumers, with a 2017 study undertaken by Canstar Blue revealing that 94% of adults trust the advice they receive from pharmacists, often making them more a more desirable destination for basic health concerns than a trip to the doctors.
Australians increasingly want highly-trained healthcare professionals on their team. People who are as passionate about their trade as they are about the people who benefit from it. They want experts who put healthcare front and centre.
From the 'Be Good to Yourself' weight management program, to the long list of member benefits, to the extensive range of free health management programs offered, Guardian's understanding of the integral role played by pharmacies in contributing to the overall health and happiness of their communities has become a driving force for the brand. And customers have responded with their trust and support.
Community engagement has long been a focus for Guardian, with its Guardian Angel Knitting program in its 19th year now. The program works to connect knitting enthusiasts with hospitals and community care providers to supply blankets, clothing and toys. However, their involvement with the Australian community spans further than the pharmacy's four walls. Guardian are also proud supporters of Carers Australia, a representative body for Australian aged, disability, palliative and community care systems.
This dedication to improved healthcare is reflected throughout all Sigma brand members, with Amcal also placing second in the Most Satisfied Customers (pharmacy category) Canstar Blue awards, and achieving an impressive four stars in six of the eight categories.
Sigma Healthcare's Chief Executive Officer and Managing Director, Mark Hooper, said of Guardian and Amcal's successes that "we are extremely proud of Guardian and all our brand members for the dedication they show to their brand and their customers. This is more than just a job for them – they really are passionate about the healthcare role they play."
Back