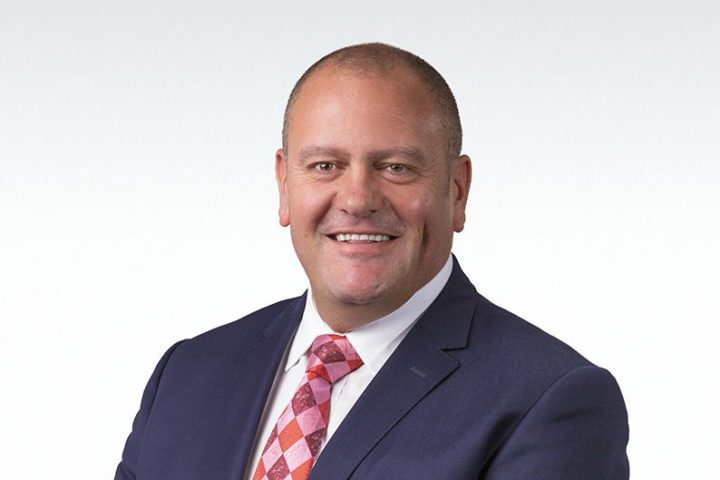 Sigma Healthcare's Executive General Manager of Operations, Richard Church, looks back on a tumultuous year – when a fantastic team spirit and new automation helped us through extraordinary demand cycles.
This has been a huge year for the whole team, with some major supply chain and logistics projects completed across our national distribution network, after years of detailed design and planning. As you know, this year has seen our business and industry facing the erratic demands brought about by the global pandemic. That's when the new automation in our Distribution Centres really came in to its own, giving us the capability to deal with massive unplanned customer orders and sustain good quality service.
So, what's new?
Apart from successfully managing the impact of COVID-19 on our business, in the past 12 months the team have:
Successfully managed the reintroduction of Chemist Warehouse FMCG volume
Commissioned our new automated DCs at Pooraka, SA and Kemps Creek, NSW
Set up the new Project Unify Hub and Mulgrave satellite offices
Migrated our Medical Industries Australia business from Lane Cove to Kemps Creek DC
Commenced Central Healthcare Services operations at our new Truganina DC in Victoria
As a result of our DC network optimisation program, we've also been able to decommission five other DCs.
Our new DC network has significant benefits. For customers, our automation solution simply delivers a better and more robust service, with improved and more consistent delivery on time (DOT) and delivery in full (DIF), plus improved order accuracy. For our suppliers, it delivers increased distribution network capacity and capabilities, along with improved delivery turnarounds.
All of our customers, business partners and team members can also take pride in our new DCs being significantly more environmentally friendly, through the use of solar power, recycled water, LED lighting and a range of other initiatives to lower our carbon footprint.
Our safest year, ever
Perhaps the most important of our 2020 achievements so far, is having our safest year on record. Working in warehouse and logistics environments always has its challenges, but we have always placed a very strong focus on workplace safety. Certainly, we're now benefiting from more ergonomically designed and user friendly new Distribution Centres, in particular in decant, goods to person picking and despatch, but it is particularly encouraging to be able to look back on a year of success in minimising incidents and injuries across our operations.
Other wins from our program are greatly improved working conditions and team member facilities, and a far more automated and productive environment. We're beating our business case, continually improving our cost base, and ensuring that we remain highly competitive in the marketplace.
It's fantastic to see our vision and the promise that we made to the Sigma board, our team, suppliers and customers successfully coming to life.
Huge team effort
Team members in our DCs have operated largely as usual, while fully complying to our COVID Safe Plans. Our office-based team either worked from home or on an A/B rotational model in the office. Feedback from the wider team is that they miss the camaraderie of their normal working environment but have really evolved in the use of new technology such as Microsoft Teams. Personally, I'm really looking forward to seeing everyone in person again and travelling interstate to catch up with everyone.
Despite this year's challenges, our team have 'not missed a beat', delivering near double planned volumes to customers in the early weeks of pandemic panic buying. Throughout the year, everyone has really gone the extra mile to support community pharmacy, hospitals, and aged care customers.
Feedback from a wide range of customers has confirmed that Sigma Healthcare delivered the best service out of all Australian wholesalers throughout the pandemic period, and our ongoing Voice of Customer (VOC) feedback also reiterates the high level of satisfaction during a very challenging year.
I could not be prouder of the way that our team has dealt with everything thrown at them this year, both planned and unplanned. This is a fantastic effort that we should all be very proud of.
If you'd like to know more about our DC Network Optimisation Program, read How we're enhancing speed and accuracy in pharmacy distribution.
Back