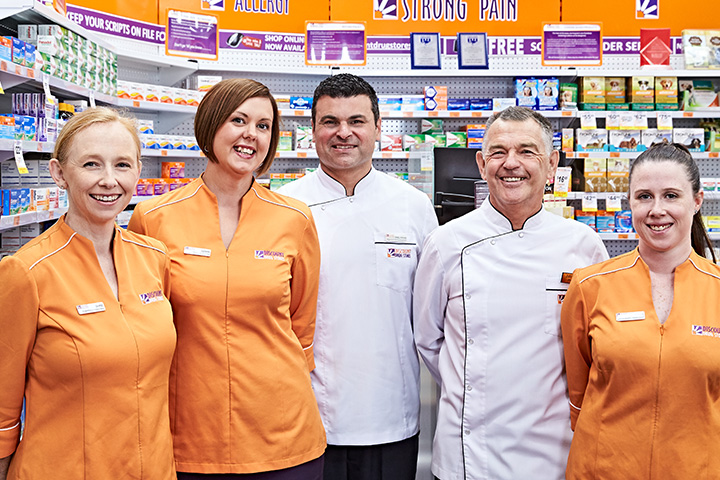 The Federal Government has announced an additional 70,000 patients of community pharmacies will benefit under the expansion of the medication adherence program, with Health Minister Greg Hunt recently making the announcement at a community pharmacy in Burnie Tasmania. The government has committed to provide funding for an extension of the Dose Administration Aid (DAA) program to assist more patients with managing their medication.
Sigma is acutely aware of the benefits of a DAA for patients on multiple medications and is pleased to see the government expand its funding for this activity. Our Amcal and Guardian pharmacies that have completed the Leapp Dispensary Excellence Program have already begun to talk more to customers about providing the option of a DAA.
Given that there are approximately 1.9 million Australians who are taking five or more medications daily, the government is acknowledging that better medication management is required. Per pharmacy, this may look like three or four hundred customers taking five or more medications daily. There are  many more people in the community, particularly the elderly, who could benefit from the DAA program.
What are the benefits of the program expansion?
The government anticipates that the number of Australians taking five or more daily medications will reach approximately three million by 2026, so the issue is only going to become more pronounced. There's a genuine opportunity for pharmacies to start planning and anticipating playing a more significant role in supporting people to stay at home longer.
DAAs are incredibly beneficial for patients and pharmacists alike, and this announcement demonstrates the importance the government places on DAAs as a health priority. If patients are more compliant with their medication, they will see improved health outcomes. A DAA assists in that compliance, providing the patient with the confidence that they are taking the right medication at the right time in the correct dose, via the sealed blister packs or sachets containing medicines set out in a tamper-proof calendar pack.
A pharmacist benefits from seeing their customers' health outcomes improve and the extra service a DAA provides will likely lead to growth in their loyal customer base. A DAA patient is more likely to take their prescribed medications and fulfil their scripts than those who are less compliant with their medication.
What is the role of the pharmacist in monitoring prescribed medicine?
Sigma is using all its resources, such as the Leapp program, retail support team, and its subsidiary MPS (a leading DAA outsource provider in Australia) to support pharmacists. Areas of professional development include how best to talk to customers, bringing new services to market to streamline the DAA workflow, and enabling pharmacy teams the ability to spend more time face to face with customers than on paperwork.
Sigma firmly believes that the more frequently health professionals, such as pharmacists, can interact with patients to reinforce the health benefits of exercise, medication management and diet, the better off the community will be. Reminders of better health outcomes also help support patient compliance with prescription medication.
When identifying those eligible for a DAA, it's important for pharmacists to consider the ideal approach to take when initiating a conversation. DAAs are principally about options and flexibility to better manage medications. The interaction with one type of customer may be different to that of another. It's essential that pharmacy staff are aware of the differences, including trigger points, and which words to use and avoid. As the program expands, pharmacists will need to train and educate their pharmacy team around these conversations.
What is Sigma's response?
Sigma welcomes the news that many more community pharmacy patients will benefit under the expansion of the medication adherence program, through the funding for an extension of the Dose Administration Aid Program.
Our members that offer the Leapp Dispensary Excellence Program, Australia's industry-leading support program to enhance patient engagement, have already begun to talk more to customers about offering the option of a DAA. Leapp enables pharmacists to spend more time helping their customers one-on-one with enhanced healthcare solutions, allowing them to facilitate many more conversations about DAA, and broader health concerns, with customers of their local pharmacy.
The Leapp initiative has helped to ensure that Sigma's brands, including Amcal and Guardian, remain among the most trusted in the industry. By talking with customers to ensure they receive the best possible care, this ultimately leads to customer loyalty and the ability to provide tailored advice on a broad range of healthcare needs.
Back