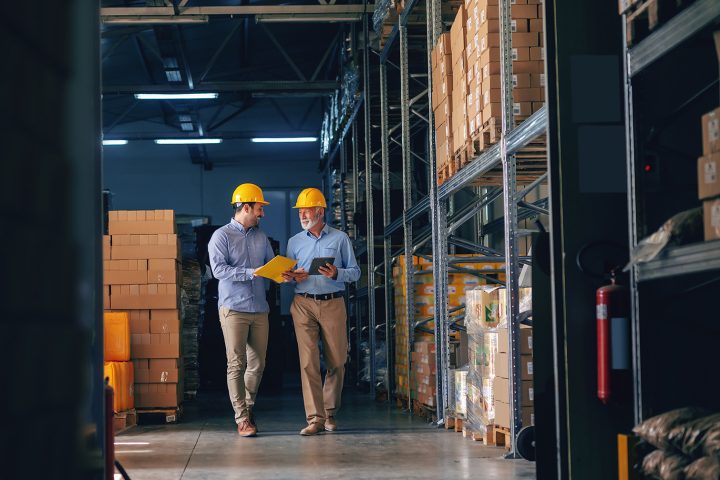 Ernie Papadopoulos, Head of Sales, reflects on the Pooraka Distribution Centre build in South Australia and how the endeavour exceeded expectations after a tumultuous year.
Community spirit
The Pooraka Distribution Centre build was welcomed by the South Australian community and the feedback has been steadily positive as we hit the one-year mark. We have continually had an incredible turnout of customers and we've been proud to show them our new facility.
Greater efficiencies in stock distribution, significantly improved pick accuracy and deliverables have been realised in the new facility which has been most appreciated by customers. There is certainly a general optimism in regards to our newly implemented technology.
Navigating the pandemic
There is no denying we faced challenges during the pandemic. We dealt with a very testing and challenging working environment in which we had to learn to adapt and focus on our strengths.
In true Sigma spirit we found opportunity amongst the madness and began rolling out redeployment plans to strengthen our staff's knowledge in different areas of the business, assigning alternative responsibility when we could no longer visit our customers on-site. New guidelines were implemented to ensure we were adhering to safe practices at work in line with government recommendations. Social distancing, mask wearing, and frequent sanitisation became standard practice. One of our key challenges was stock inventory issues, but with time came knowledge and after exercising quantity restrictions, in conjunction with the TGA and Health Department as required, we found our customer-base to be extremely understanding and supportive.
A key win during the pandemic was that we were able to strengthen our efficiency and increase our capacity. The new centre also provided a cleaner and more practical working environment which led to greater staff proficiency and ultimately provided better service for our customers.
Year-on-year improvements
When comparing the months of March and April in 2020 to the same period in the previous year, we saw a sales increase of over 33%. Improved technology and the larger space meant we were able to meet the increased supply and demands from both an inbound and outbound perspective.
Measuring Success
There is no secret to how well we deliver on our objectives because we have such a strong and direct communication flow with our customers. We know we perform well because we are continually told so.
The lockdown period unsurprisingly exposed us to our biggest tests. We made the executive decision, in conjunction with the TGA and Health Department where required, that we needed to put a cap on order quantities, knowing that this would affect our customer base. It wasn't an easy decision and we knew that it would impact our customers, but we were given a lot of support during this time. Our priority was to ensure continuity of supply to all of our Sigma customers and the patients in need, to which customers responded to with the greatest of respect
Initial challenges before Covid hit were experienced from a commissioning perspective, nevertheless the overwhelming response has been fantastic. Customers trust that the new distribution centre is making a huge impact – and providing them with even greater efficiency.
Sigma Sales Manager, Gareth Bright, has also found huge benefits since the Pooraka opening from both a distribution and technological point of view.
"I've been able to provide great insights to our customers which has directly strengthened customer confidence in the accuracy of deliveries. Exhibiting the new space to customers has added a personal touch and allowed them to take on a new perspective of Sigma, specifically when thinking about their investment in the future."
Get in touch
Click here to learn more or join our Sigma family
Back