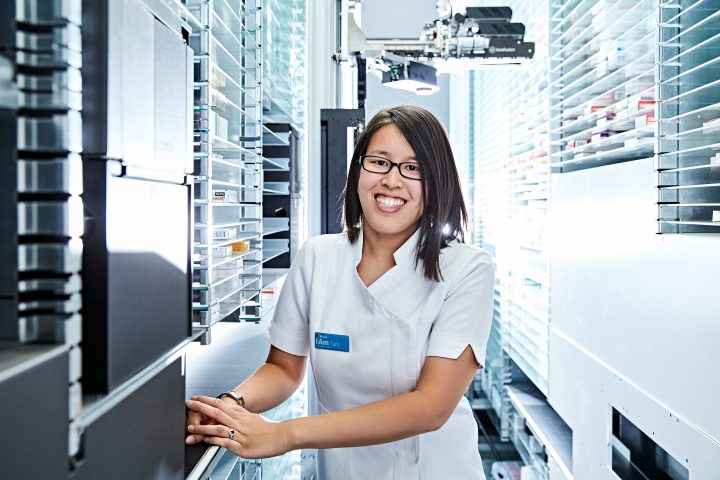 On Monday 17 August, the Pharmacy Guild of Australia, Victoria branch, announced the expansion of the Community of Interest program for electronic prescriptions, across Metropolitan Melbourne and Mitchell Shire. The expansion will enable pharmacies outside of the test communities to accept and dispense any electronic prescription presented to the pharmacy.
Amcal, Chemist King, Discount Drug Stores, Guardian, PharmaSave, and WholeLife pharmacies nationally are well placed to embrace this expansion as they have been preparing for the electronic prescriptions' launch for the past 18 months. Through the development and implementation of the Electronic Prescription Readiness Kit, Sigma Healthcare has supported its branded pharmacies to prepare via three modules – Get Ready, Get Set, Go Live. These three modules have assisted pharmacies in preparation of the changes to ensure they can continue to provide the same level of care, service and support to their customers whether they receive an electronic prescription or a paper one from their healthcare provider.
In addition, the introduction of electronic prescriptions enables our pharmacy partners to deliver a continued level of care through our branded pharmacy apps, in-pharmacy health services, and delivery solutions.
Brinley Hosking, Chief Pharmacist at Sigma Healthcare, commented, "Now more than ever, customers rely on their local pharmacies for support to safeguard their health and safety and that of their loved ones. Being able to provide electronic prescriptions and home delivery services provides first-class care for our patients and their families, while minimising the risk of COVID-19 transmission. All our pharmacy partners have COVID-19 policies and procedures in place to ensure the highest standards of community health and safety".
Sigma CEO Mark Hooper commented, "The expanded rollout of electronic prescriptions is a positive for the Metro Melbourne and Mitchell Shire Region communities. Our brands are well prepared for this welcome step change that will further enhance the contactless service for customers to receive their medications well beyond the current Covid-19 related lockdown restrictions."
Back