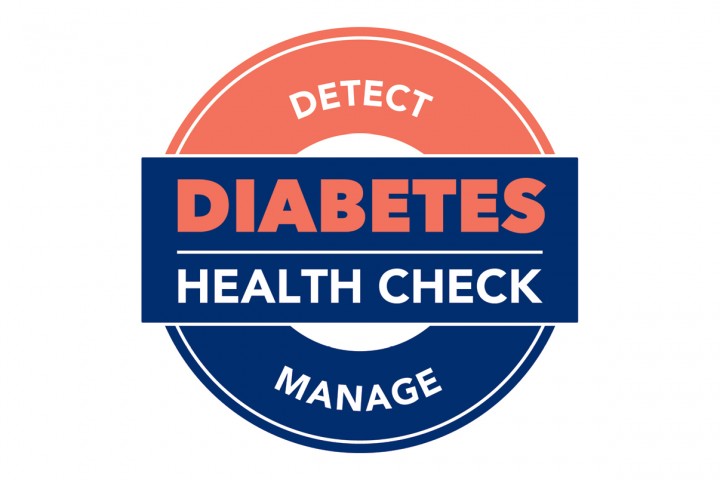 It is not only the physical impact of diabetes that affects the lives of everyday Australians; diabetes has a significant impact on mental health, through prejudice socially and in the workplace.
While support for those with diabetes is vital, so too is the importance of identifying risk factors for its development. That is where Amcal's Diabetes Risk Assessment Program plays a critical role.
What is the real impact of diabetes?
Many Australians living with diabetes are facing discrimination in the workplace, with more than a quarter feeling judgement from family and friends. Amcal's 2018 Diabetes Care review revealed that a third had suffered prejudice at work, judged for taking sick leave or passed over for a promotion. The social impact of diabetes is also far-reaching, with 32% feeling their social lives had been negatively impacted, through depression, social isolation and loneliness.
Amcal Spokesperson and Senior Pharmacist James Nevile is just one expert concerned about the emotional toll, highlighting how important it is for health professionals to understand how poor emotional wellbeing can interfere with diabetes management.
How can the Australian community better understand diabetes?
With almost two million Australians currently living with diabetes, health experts like Nevile are adamant that greater societal acceptance and understanding of the condition is urgently needed.
"Our research found that people with all forms of diabetes face very common wellbeing challenges – including feeling overwhelmed and anxious about managing their condition, or worried about the risk of developing complications," said Mr Nevile. "It's for these reasons that people with diabetes need a supportive team around them where they can openly discuss their condition, and as frontline health professionals, pharmacists have a key part to play in delivering holistic wellbeing support."
The research also revealed negative attitudes and misconceptions among the general public about diabetes, stressing the need for greater awareness of the condition and its risk factors.
"More than a quarter of Australians surveyed consider diabetes to be a self-inflicted disease and a burden on the health system, and over half believe that fast food availability is to blame for the country's diabetes epidemic," Mr Nevile said.
Many Australians also believe type 2 diabetes is only caused by high sugar intake, while others think it is solely linked to family history. "To debunk these myths, remove stigma and help people with diabetes better manage their condition, improved understanding and acceptance of diabetes within the community is essential," he added. "We hope that healthcare professionals, other support networks and society at large will unite, with a positive outlook, to improve health outcomes for people with diabetes."
The Amcal Diabetes Risk Assessment Program
Around 280 Australians are diagnosed with Type 2 diabetes every day. Amcal pharmacists can conduct a straightforward Diabetes Risk Assessment, to indicate risk levels for the development of Type 2 Diabetes.
Some factors indicating a higher risk include:
a family history of diabetes
being aged over 40
being physically inactive or having poor nutrition
smoking
high blood pressure
Available in in over 200 Amcal pharmacy locations nationwide, the Amcal Diabetes Risk Assessment includes AUSDRISK, which collects risk factor information such as family history and diet and exercise factors. A score is then generated as an indication of the likelihood that a patient will develop Type 2 Diabetes in the next five years. The pharmacist will then discuss the ways to potentially lower the score, and therefore the risk of developing Type 2 diabetes.
For patients who score six or more on the AUSDRISK (indicating a moderate to high level of risk), the pharmacist may recommend a simple, effective in-pharmacy finger prick blood test (HBa1c). The test measures the amount of glucose attached to red blood cells and indicates if there has been too much sugar in the blood over the previous three months. After this test, the Amcal pharmacist will determine whether a discussion with the patient's GP is necessary, and provide a formal referral where appropriate.
The Amcal Diabetes Risk Assessment Program Campaign (DRAP)
Poor management of Type 2 diabetes can lead to life-threatening complications such as increased risk of heart attack, stroke and kidney failure. Early diagnosis can reduce the risk of Type 2 diabetes-related complications.
With this in mind, Amcal launched the DRAP campaign to raise awareness and create a pathway for people to assess their risk of developing Type 2 Diabetes. It also enabled pharmacists to have a holistic diabetes health discussion with customers, allowing them to review risk factors such as blood pressure, weight management, smoking habits and medication management, all with the aim to help improve the patient's overall health.
The pharmacist was then able to offer a relevant, personalised health experience by tailoring their diabetes health discussion. This led to a sustainable uplift in HBa1c tests and created an opportunity for other improved health outcomes through other in-pharmacy services such as blood pressure checks and improving medication compliance.
Amcal pharmacies performed up to 425% more HbA1c tests as a result of the DRAP. One Amcal pharmacy representative said, "Before this campaign, we had done a handful of HbA1c tests, but we were doing up to 6 a day during the campaign. Patients saw the catalogue and heard the ad on the radio."
What are the benefits and outcomes for patients and the community?
Amcal provides the community with expert health advice and facilitates conversations that support increased knowledge of health conditions. The key message of the campaign was that one simple on-the-spot test can make a big difference in diabetes detection and management.
Amcal's ultimate aim is to help empower patients to take better care of themselves and achieve optimal health outcomes. Amcal pharmacists will always recommend that patients visit their GP regularly, as their diabetes services do not replace regular check-ups or GP-initiated testing.
Offering the Diabetes Risk Assessment is a way for pharmacists to help improve the health of their community. Currently, many Australians avoid visiting their GP due to costs or time constraints, with research indicating that patients visit their pharmacy an average of 14 times per year, compared with one to five GP visits.
All Amcal pharmacists are trained experts in diabetes healthcare. Read more about Sigma's range of services, including the Diabetes Risk Assessment Program.
Back