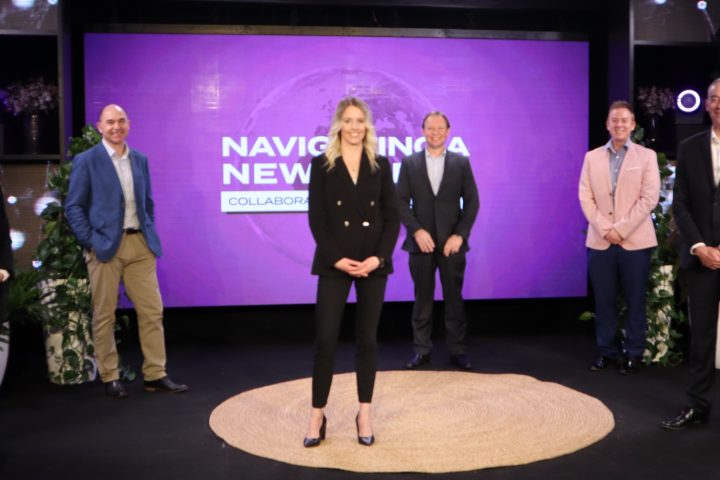 Sigma Healthcare held its annual Supplier Forum online this year. Here are some the opportunities for industry suppliers flagged for 2021 and beyond.
Mark Hooper – CEO and Managing Director opened Sigma's first online-only supplier forum, outlining Sigma market strengths and business partnership approach. Mark highlighted the work that has been done in bringing together the right team of people to succeed, the choice of strong retail brands to cater to the needs of the pharmacy, and the quality of assets and network to back it up.
This is evident through Sigma's investment in system capability, and the investment of close to $300 million in a best-in-class Distribution Centre network and automation that will enhance services and support our appetite for growth.
Change for the good
Jeff Sells – Executive General Manager, Retail Pharmacy – then covered a range of changes to our organisational infrastructure, distribution network, retail store network and wholesale trading platform. Some of these changes have been completed, while others are ongoing.
He explained that the significant growth we have seen recently is down to the work we have done to focus on our customers and the role we play in helping them to run a better business. Further, our ability to help our customers overcome the significant challenges of the 2020 year prove that partnerships, transparency and accountable actions are what count to navigate these unusual times.
Jeff said that over the coming 12 months, suppliers will see a Sigma Retail and Wholesale group that is both more accountable to outcomes and simpler and easier to deal with.
Continued momentum
Announcing that wholesale sales grew by 15.1% year on year, Adam Goss, General Manager Pharmacy, pointed to our onboarding of new customers representing $94 million of annualised sales, and Chemist Warehouse awarding us their FMCG business valued at $800 million sales per annum. To underline this success, he showed significantly higher Net Promoter Scores (NPS) from our customers.
Another important score is team engagement. Across the whole organisation, 85% of our employees said that Sigma Healthcare is 'a truly great place to work'. Happy employees are loyal and diligent – which is part of our commitment to deliver meaningful value to our suppliers as well as our customers. Other initiatives have included restructuring our management team and escalating new processes and channels to enhance operations. Adam ended with an invitation to come with us on the journey as we improve our supplier partnerships.
Easier to work with
Andrew Shedden, Head of Wholesale, described the new structure of our wholesale team including its leadership and responsibilities. He said Sigma sees its role to connect suppliers to our customers in a seamless way that promotes the wholesale trade for all parties.
A key initiative we are escalating is our Sigma Connect trading platform. Already industry-leading, we are actively increasing capabilities and functionality – creating new opportunities for our suppliers to benefit from the momentum we're achieving with customers.
Andrew detailed our key priorities over 2021 and into 2022. We see the end result as deeper relationships with our suppliers for mutual benefit – working together to grow your volume and market penetration.
Towards the future
Finally, our guest speaker Wayne Schwass tackled a very timely topic after an unusually stressful time for the community and our industry. Founder of social enterprise Puka Up, Wayne provided a range of techniques and practical tools to proactively and positively manage and maintain our mental health and emotional well-being.
Yes, it has been a difficult year – but a successful one. We look forward to working with our supplier partners over the coming months to cement this success and build on it together.
For more information on any of our wholesale or retail initiatives, please contact Andrew Shedden, Head of Wholesale, or Matthew Ragh, National Merchandise Manager – Retail.
Back