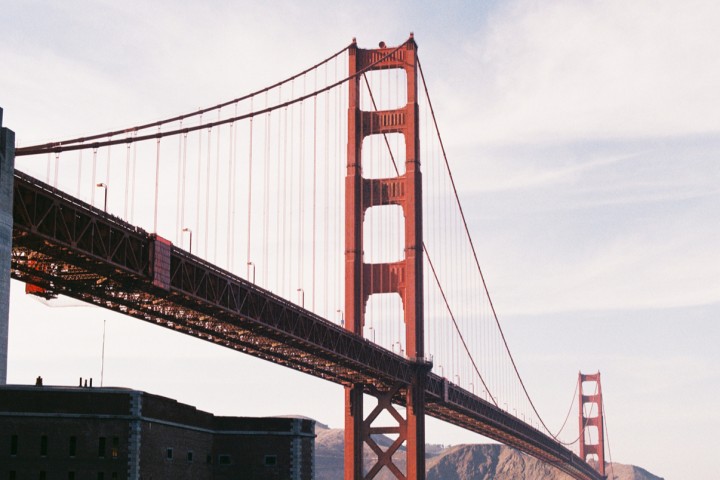 This year's conference, held in host city San Francisco, provided education for pharmacists on a wide range of professional, clinical and business topics, from dermatology and gastrointestinal to complementary medicines, medication management and business management.
The conference was attended primarily by pharmacists and their partners, who were also offered the opportunity to participate in a range of educational programs. The conference offered valuable professional learning as delegates heard from knowledgeable and engaging expert speakers, and networked with influential and respected members of the pharmacy profession.
Conference highlights
Sigma members were privy to the latest updates in clinical and business pharmacy practice while enjoying the opportunity of international travel. As in previous years, the educational content was both well-paced and comprehensive, with the clinical presentations a blend of cutting-edge updates and a solid reinforcement of basic knowledge.
Bruce Annabel's business sessions expertly dealt with industry challenges and innovative strategies for pharmacies. The social and business networking with pharmacist colleagues was invaluable and added significantly to the conference experience.
Amcal and Guardian best performers among national pharmacy brands
At the conference, industry analyst Bruce Annabel claimed Amcal is currently the most profitable national banner for pharmacy owners. Amcal and Guardian are the only national banner groups that are proactively developing a national pharmacist practice and dispensary model explicitly focused on a culture of patient health outcomes. Annabel suggested that, in looking to the future, high performing pharmacies will need innovation and a strong customer focus through professional programs, OTC medicines and the dispensary to build strong customer experience and perception.
He stated, "Amcal and Guardian are the only national banners that have developed and are implementing in the pharmacy a change management program that will offer their pharmacists innovative practices that have the patient as the focus and not the process – this is LEAPP." Amcal and Guardian already have an established legacy as trusted names for consumers, which the LEAPP Dispensary Excellence Program only serves to reinforce.
The dispensary excellence program from Sigma Healthcare is a "game-changer," according to Annabel. His view is that "LEAPP will drive Amcal and Guardian basket size up with increased S2, S3 & middle-shop sales without discounting and provide greater net-profit for owners."
"The LEAPP Dispensary Excellence Program sets a new industry standard in pharmacy training and support. A dispensary program of this depth, scope and professional nature is an Australian pharmacy first,'' said Jeff Sells, Executive General Manager, Retail Pharmacy.
LEAPP program benefits for pharmacy owners
A patient-centric and advice-driven strategy is vital for Sigma, and The LEAPP Dispensary Excellence Program reinforces Sigma's vision for the healthcare industry. Sigma is firmly committed to supporting pharmacists to be innovative providers of health services, helping shape the future effectiveness of patient care. The LEAPP Dispensary Excellence Program was specifically designed and continues to deliver on this "pharmacist available always" vision.
The LEAPP Dispensary Excellence Program also provides greater net profit through increased pharmacist and patient interaction which facilitates more effective health-focused conversations. This offers comprehensive health solutions for patients, while concurrently improving business outcomes, such as monthly profit growth and prescription growth. A LEAPP participating pharmacy demonstrated $7,778 gross profit uplift average per month and prescription growth 3 times that of a non-LEAPP participating pharmacy (YTD ending August 2018 vs 2017).
What's next for Sigma?
A majority of the Amcal and Guardian pharmacies have participated in the LEAPP Dispensary Excellence Program since its inception in 2017, and completion of the national rollout will be in 2019. Next year will also see the release of several key health services initiatives that will support  pharmacies to build better businesses and optimise patient care.
Learn more about Sigma's services and brands.
Back