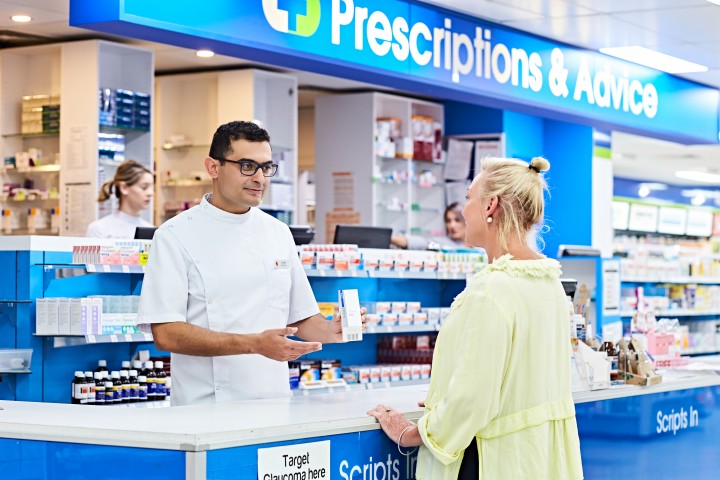 Pharmacists are among the most trusted professional communities in Australia, with community pharmacies serving as the frontline point of contact between healthcare industry and patient. As such, pharmacies have been recognised as a hub for preventive and health activities, giving pharmacists a crucial role in communicating and promoting better health within local communities.
Advances in healthcare and increased importance on patient and customer involvement in proactively addressing their health needs have resulted in people across Australia becoming increasingly determined to take a more efficient approach to their health.
As pharmacists, this points us in a clear direction: a customer-first approach, instead of a product-focused strategy. A customer-centric strategy will empower our patients to work closely with healthcare professionals, having a better understanding of their health, their treatment pathways, and the potential risks.
But how to start?
The customer-centric approach
The benefits of putting patient outcomes at the forefront of your pharmacy can significantly contribute to the success of your business. By working closely with your customers and patients, you'll be able to collect valuable insights that will allow you to relate in a more timely, relevant and efficient way with your patients, and provide enhanced care.
It's time to focus on providing an outstanding and valuable experience to your customers, by guiding and educating them on how to take control of their health and proactively uphold a healthier lifestyle. Patients will trust their local pharmacy and pharmacists, while feeling empowered and part of a community. Ultimately, that means they will be more likely to come back looking for advice and guidance in future.
The importance of the pharmacist
In 2018 more than ever, being a pharmacist means a lot more than simply filling scripts as prescribed by doctors. Pharmacists have now the vital role of caring for the health and well-being of the population, providing frontline healthcare assistance and being a link between the community and the healthcare industry, promoting the correct and responsible use of medicines.
This can be done by explaining how a medicine works, its benefits and threats; by encouraging the customer and patient to take care of their own health, and presenting any essential tools and/or available programs that make it easier and more sustainable to achieve key health goals. Pharmacists have a crucial role as health advocates and in guiding patients to seek and meet a better and healthier lifestyle.
Talking to people
To provide better care, it is important to know how to communicate. Every touch point with the patient is an opportunity to offer a better experience and make them feel part of something special.
That makes it important to carefully consider even the most trivial of communications. Remember, you're talking to a human being, so talking like a person is fundamental. Shift from serious, dull and technical language to an understandable and accessible talk, eradicating unnecessary or inaccessible healthcare jargon from all communications where simpler language will suffice.
Healthcare Programs
In conjunction with clear communication and pharmacist's guidance, proven healthcare treatment programmes can greatly contribute to providing enhanced care.
Sigma Healthcare had shifted to a customer-focused strategy and implemented health programs to support educating and empower customers.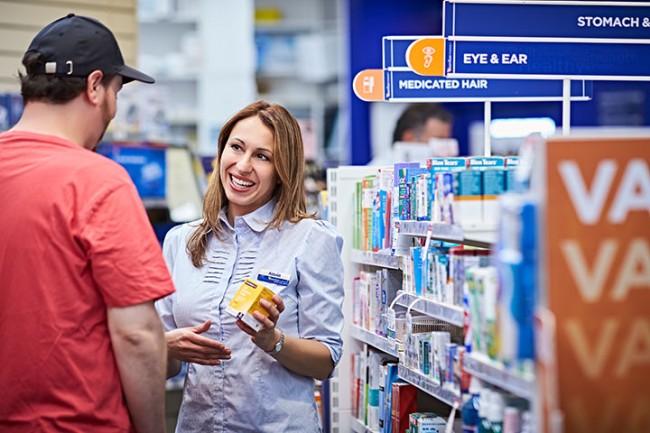 Another example is the Leapp programme, that promotes one-on-one experiences between customers and pharmacists in the form of a 26-week support program with a vision of always having "a pharmacist available".  The idea is having the pharmacist deliver not only prescribed medications, but also holistic solutions and advice to the customer.
The program also offers pharmacists upskilling and coaching in patient engagement and counselling, in order to maximise efforts. It is important to invest in programs that enable pharmacists to better utilise their expertise where it is needed the most – talking with patients to ensure they receive the best possible care.  Ultimately this leads to loyal customers, who seek greater advice on a broad range of healthcare needs.
The feedback we've had so far from the pharmacies that have been in the programme is that their customers are responding well to the increased availability of our pharmacists and owners are also seeing a greater financial return for their pharmacies.
For most people the use of prescriptions is just one element that contributes to good or better health. Healthcare professionals that can understand and fulfil patients' needs are better placed to provide additional value beyond simply the sale of medicinal products.
Back