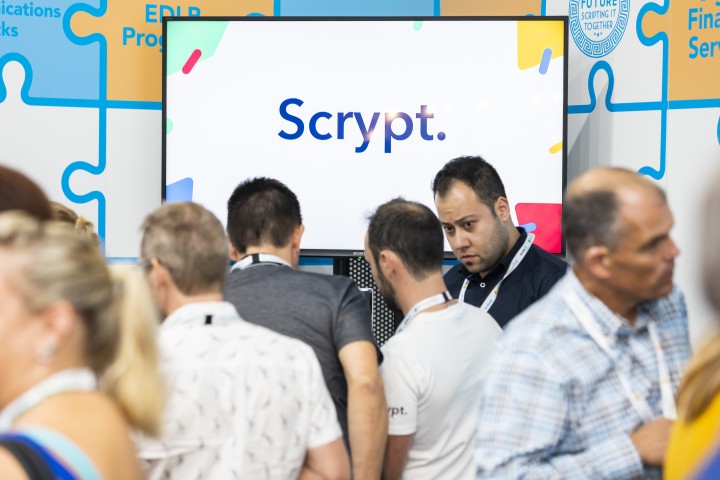 Leading consumer healthcare brands Amcal and Guardian have announced two exciting new initiatives which are set to revolutionise the retail pharmacy landscape in 2019.
Amcal's new format store, Amcal + Life Clinic, was unveiled at the Gold Coast-based retail conference this week. The event also offered attendees a sneak peek into an innovative state-of-the-art clinical relationship platform, Scrypt, which will be available across both brands.
National Dispensary Operations Manager, David Preston, said the business was excited to be leading the charge in the delivery of leading support services for pharmacists.
Revealed to an extensive network of franchisees for the first time at the conference, the Amcal + Life Clinic proposition is an exciting new pharmacy format, designed to complement the current Amcal + and express formats, offering premium health services and an end-to-end business model.
"Amcal + Life Clinic has a clear focus on delivering improved health outcomes for patients and business profitability, while still providing core pharmacy services including sleep apnoea testing, diabetes management reviews and vaccinations," Mr. Preston said.
"The new clinic format will allow us to offer additional specialised services led by allied health professionals including bone density screening, advanced wound care, diabetes clinics, podiatry clinics, advanced audiometry, and an in-store nurse practitioner.
"We are extremely proud to offer our franchisee partners this unique new pharmacy concept that will shake up the industry by using health services and allied health partnerships to differentiate and strengthen our position on the market."
Speaking to the launch of Scrypt, David Preston said the clinical relationship platform would provide modernised solutions to its pharmacists.
"Scrypt will drive efficiency for our pharmacists and their businesses by simplifying their day-to-day work and supporting patient relationships," he said.  "We have been running pilots in our pharmacies which have proven hugely successful thus far. As such, we have released the program nationally to all our franchisees."
Amcal and Guardian General Manager, Brian Tomlin, praised the two new initiatives and said they would help elevate the Amcal and Guardian brands into an even stronger position for the future.
"We are living in a fast-moving world, and pharmacists are continuously looking for more efficient, effective and innovative ways to help patients proactively manage their health," said Mr. Tomlin.
"It's important we continue with our patient-first approach to effectively develop initiatives such as Amcal + Life Clinic and Scrypt to ensure our pharmacists are equipped for success."
Marc Clavin, Chairman of the Amcal Guardian National Council (AGNC) echoed this sentiment and said the initiatives would prove advantageous for him and his colleagues.
"As pharmacists, we are committed to ensuring the very best health outcomes for our patients," he said.
"As such, we welcome innovative in-store advancements that will help improve the patient-pharmacist relationship and empower patients to take proactive measures towards their health management."
"I'm sure that I speak on behalf of my colleagues when I say we're proud to work for a business that is dedicated to supporting its franchisees in their mission to help improve the health of everyday Australians.
Amcal + Life Clinics is an amazing concept, offering patients even better services, while Scrypt will strengthen pharmacist and customer relationships even more. We at AGNC are proud to be part of these new formats and can't wait to implement them in our everyday life."
For more information on Amcal + Life Clinic or Scrypt please contact Peter Lane, peter.lane@sigmahealthcare.com.au for more information.
Back