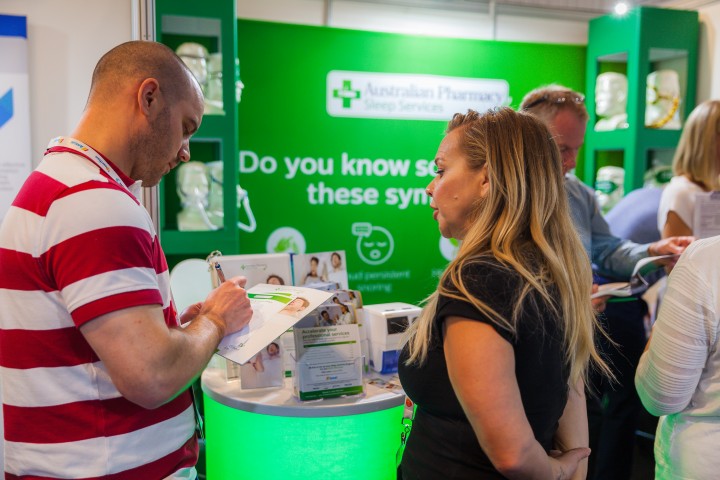 Sigma Healthcare has announced at the 2018 Amcal and Guardian Retail Conference held this week on the Gold Coast that both Amcal and Guardian will launch a national roll-out of the most comprehensive sleep apnoea testing program in Australia's history in June.
The in-pharmacy program provided by Amcal and Guardian pharmacists across Australia in partnership with Australian Pharmacy Sleep Services (APSS), will enable the 1.8 million undiagnosed Australians living with sleep deprivation and exhaustion to finally and easily test whether they are suffering from sleep apnoea.
The aim of the testing is to provide customers with the findings of the tests which they can discuss with their pharmacist or share with their GP to decide on how to manage the problem in the future.
The latest statistics indicate that as many as one in four Australians are at risk of developing and Obstructive Sleep Apnoea (OSA), which is commonly associated with high blood pressure and diabetes. Even more worrying, more than 80 per cent of OSA sufferers are yet to be diagnosed – which is why Amcal and Guardian have decided to embark on this national and convenient testing program.
Obstructive Sleep Apnoea occurs in 25 per cent of males and about 10 per cent of women. About 60 per cent of men occasionally snore, interrupting rested sleep for both sufferers and their partners.
Australian Pharmacy Sleep Services will work with Amcal and Guardian Pharmacy teams by providing a range of face-to-face and printed training materials. Supported by leading global sleep apnoea provider, Philips, APSS have invested in additional pharmacy support to ensure Amcal and Guardian pharmacists can provide high quality support to their customers.
"This will be Australia's largest sleep apnoea testing program. We know that around two million Australians suffer from this debilitating complaint and this national testing program of Amcal and Guardian customers will help to better identify this issue for sufferers,'' said Brian Tomlin, General Manager Retail (Amcal & Guardian).
"Both Amcal and Guardian believe their professional services offered by their qualified pharmacists are an important front-line support for GPs and other health care professionals to better test Australians for important health issues. The sleep apnoea program will be a great example of this pro-active approach,'' said Brian Tomlin, General Manager Retail (Amcal & Guardian).
The $99 tests will be completed overnight in the comfort of patients own home.  Fitting of the equipment is fully supervised by trained Amcal and Guardian pharmacists, with results reviewed by an external GP and available in store.
For more information contact:
Gary Woodford                                                           Steve Dabkowski
Corporate Affairs Manager                                         Blue Dot Media
Sigma Healthcare Limited                                          0419 880 486
gary.woodford@sigmahealthcare.com.au
0417 399 204 | 03 9215 9632
Back