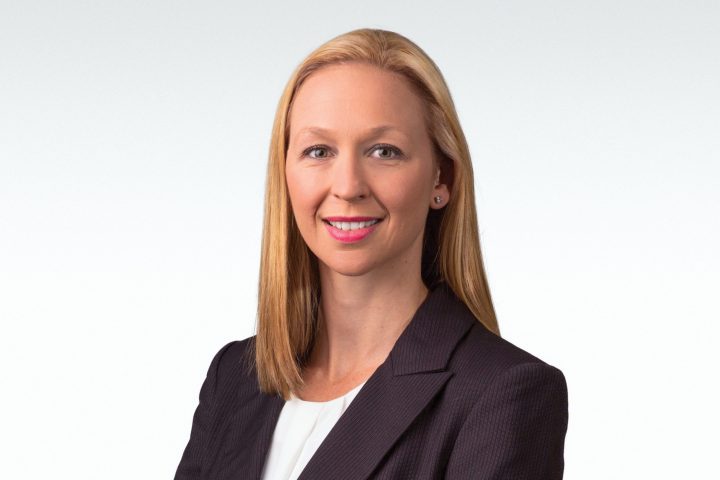 A Sigma Healthcare veteran of 15 years, Jackie Pearson was recently appointed as our Chief Financial Officer.
Jackie reflects on her career to date, and tells us about her priorities as CFO.
What have been your career highlights so far?
I joined the Human Resources department of Sigma as part of the Recruitment team. That was 15 years ago, and about 13 years longer than I originally imagined I'd stay with one company! I've been very lucky to have experienced a variety of different roles in that time.
After four years in HR, during which I moved into national roles, I was Executive General Manager of HR for another six. More recently, I completed an MBA at Deakin University at the same time as juggling two growing and energetic sons. The study confirmed in my mind that I wanted to challenge myself to see what else I could do, so being given the opportunity to lead Sigma's Business Transformation program as EGM in mid-2016 was the perfect fit.
That was a significant program that was like doing a practical MBA that had a real impact! It encompassed transformational activity across the entire business – including process optimisation, a major ERP replacement, delivering our new e-commerce platform Sigma Connect – as well as renegotiating our relationship with Chemist Warehouse (CW). We've since won back CW's FMCG wholesale business, which has been a real game changer.
What are your main priorities as CFO over the coming months?
Having been with Sigma for a long period, I already have deep business knowledge and know the team, so I have hit the ground running.  I am already focused on my first annual budget for the year from 1 February 2021 – it's critical that we produce a robust budget that has been developed in strong consultation with our business stakeholders. I'm also involved with refinancing activities, and considering the best long term finance options that best matches our business requirements.. And, of course, my team is already busy preparing for end-of-year accounts.
That said, I still have some business transformation projects to close out. Program Unify, the implementation of a single SAP ERP solution across the business will continue until late next year while our adoption of the Salesforce CRM is almost complete now. We're also near the end of our Pivot transformation project to realise $100 million-worth of efficiencies.  As CFO, I am driven to make sure the operational principles established through this two-year program are embedded as part of our DNA going forward.
What challenges did Sigma need to overcome during the pandemic, and were there any positives?
The coronavirus pandemic caused an enormous shock to the pharmaceutical supply chain when it hit early this year. We and our customers saw a massive demand spike in March – and since then we've experienced a range of surges and drops in demand. Obviously, sales of sanitisers and other protective products have multiplied exponentially but, on the other hand, there's been a huge reduction in the traditional winter demand for cold and flu products!
As a business, we had to react rapidly to best support our customers: getting our inventory right, adapting our marketing and the ranges we offer pharmacies, right down to creating new planograms.
Just as important, we had to review all our operations and adapt our ways of working to provide a safe environment for our team.  Sigma is an essential service business in supporting the medication needs of the community, so it was important we could maintain that service.
It has been a big positive seeing our ability to respond and manage during all these changes – and certainly validated our long-term investment in upgrading and automating our national network of distribution centres. We've come through the pandemic being seen as a clear leader in delivering services to pharmacies.
Where do you see the future of the industry going over the next few years?
I believe there's a very bright future for community pharmacy. The pandemic certainly underscored the value of the Australian pharmacy model – so I expect we'll continue to see an expansion of the health services that pharmacies deliver.
I also think the increasing prevalence of digital health solution will support greater integration between pharmacies and the broader health system.  In turn this provides a terrific opportunity to further elevate the role pharmacies play in the Australian healthcare system.
What do you do outside of work time?
I have two wonderful sons aged six and eight. They're very sporty, so I spend a lot of time kicking a footy or taking bike rides with them. They are also passionate about Lego, so their creations are an ever-present feature of our home! Personally, running is my main sporting activity – for its mental as well as its physical health perspective. It helps me free my mind.
And where would you like to travel in the future?
Right now, I'd like to travel more than five kilometres from home! As a family, we love going on adventures to explore new places and diverse cultures and foods. We had a wonderful holiday in Sri Lanka a couple of years ago, and the boys loved it – so we'd like to see more of South-East Asia in the years to come.
Back