Ensuring affordable, reliable and timely access to quality medicines Australia wide.
Through our national network of 15 Distribution Centres (including three Distribution Centres operated by Sigma's subsidiary CHS) Sigma Healthcare services over 4,000 pharmacies nationwide with over 15,000 product lines daily. We make over a million deliveries by road, sea and air to our valued customers per year.
As a Community Service Obligation (CSO) wholesaler and a signatory to the CSO Deed, Sigma's supply chain provides retail pharmacy with one access point for all 6,000 PBS medicines (including S100, Generics, and Private Label products) ensuring availability and supply of all PBS medicines to any community pharmacy in accordance with CSO requirements. All PBS medicines are invoiced at or below Approved Price to Pharmacy (APP), and are maintained within the Code of Good Wholesaling Practice (CGWP).
Sigma's Supply Network also manages the end to end life cycle, demand and supply of over 9,000 Over The Counter/Fast Moving Consumer Goods (OTC/FMCG).
Our portfolio is sourced from over 450 suppliers and spreads over 102.000 stocking points nationally.
Sigma Healthcare strives to provide excellent service by continuously improving end to end supply chain efficiency, and investing in infrastructure and technology to enable our business to grow organically and into new and adjacent markets.
We are fully committed to providing a safe and healthy workplace for every team member, by eliminating hazards, reducing risk, increasing compliance, knowledge and awareness and promoting and maintaining a continuously improving safety culture.
Our 3PL and 4PL Services
Sigma also provides manufacturers and product sponsors with a range of cost effective 3PL and 4PL services through our subsidiary CHS.
These services include:
Inventory management including Ambient, Cold Chain and Schedule 8 storage
Centralised and decentralised warehousing
System integration with partners and customers
Dedicated Customer Service facilities
Debtor management
Integration with third party software allows supporting our partners in areas such as stock inventory and balances; sales orders; payments; invoice adjustments; customer contacts.
Visit CHS for more information 3PL and 4PL services.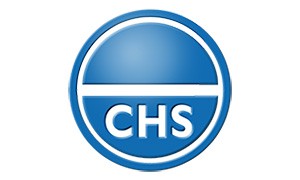 Please contact us to find out more about our Supply Network and Logistics Services.