Edwin Thomas Church (1864 – 1947)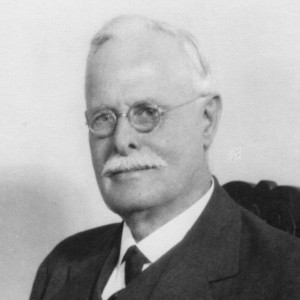 Three years after the establishment of the Melbourne College of Pharmacy, in 1884 Edwin Thomas Church was awarded the Pharmaceutical Society of Australia (Victorian Branch) gold medal for the college's top final year student. An exceptional student, Church also received the president's prize in four subjects. In time Church was to become a councillor of the Pharmaceutical Society of Victoria serving as president and as their honorary librarian.
Church, born in Melbourne in 1864, was apprenticed to chemist T. W. Norris of Prahran in 1881 and then to A. M. Dalton who bought the business in 1883. Having passed his final examination in 1886, Church soon purchased G. T. Le Couteur's pharmacy in Kyneton, north of Melbourne. Church took on his own apprentice, Edwin Holloway Leete, who commenced with him in 1889. It was the start of a long and productive friendship and business association with Leete, who was also a student of the Pharmacy College.